Vivid Knight coming to Switch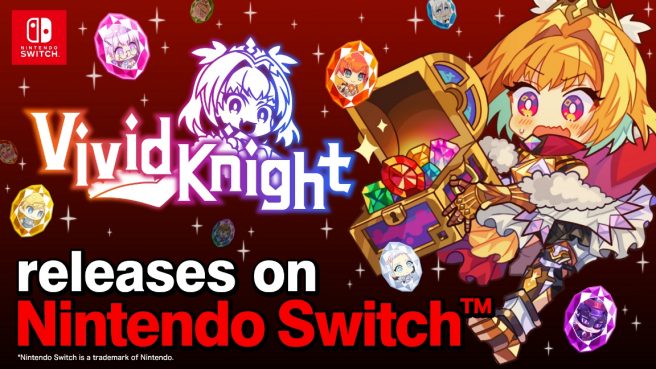 Asobism is putting its roguelike adventure game Vivid Knight on Switch, according to an eShop listing. A release is scheduled for January 17, 2022.
Vivid Knight has players joining forces with knights who have been changed into jewels at the hand of a Black Witch. The game features a dungeon that changes with every playthrough. The ultimate goal is to defeat the Black Witch and free the knights from their jewels.
Jewels come into play as they can be added to your party, and by acquiring duplicates, you can upgrade their stats. Each jewel has a different power that can be used in battle. By mixing and matching the colors and symbols of the jewels, you can activate various effects and build a unique team.
Another aspect of Vivid Knight involves accessories, which can also be found in the dungeon. These offer a variety of effects when equipped, giving your team an extra boost.
You can get a closer look at Vivid Knight in action with the trailer we've included below.
Vivid Knight will be sold as a digital download on the Switch eShop for $14.99. Head on over to the official website here for more information about the game.
Source: Switch eShop
Leave a Reply