Wandersong announced for Switch, from Dumb & Fat Games and Humble Bundle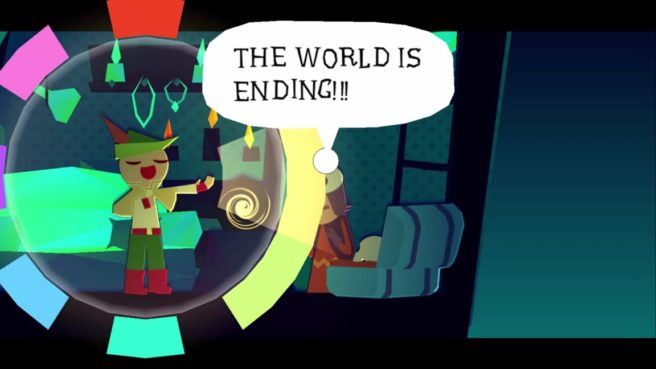 Dumb & Fat Games has partnered with Humble Bundle to bring Wandersong to Switch. The musical platforming adventure is scheduled to be released in early 2018 in both North America and Europe.
Wandersong features rainbow paper cutout visuals, over ten hours of gameplay, and a soundtrack from audio experts A Shell in the Pit (Rogue Legacy, Night in the Woods). We have more information about the game below, along with a trailer.
Night in the Woods and Rogue Legacy audio magicians A Shell in the Pit are helping make Wandersong sound… magical!

Dumb & Fat Games' Wandersong is a side-scrolling, musical adventure where you use singing to save the world! Play as a silly bard who embarks on a globe-trotting journey to learn about the mysterious Earthsong, said to be able to prevent the universe's imminent end. Along the way, there's a huge cast of characters to meet, puzzles to solve, and songs to sing!

In Wandersong, you're a walking musical instrument, and you use song to interact with everything. Different things respond to your music in different ways, so it's up to you to sing your songs, unlock the world's secrets, and make new friends!
Source: Humble Bundle PR
Leave a Reply