Warshmallows receives January 2022 release date, trailer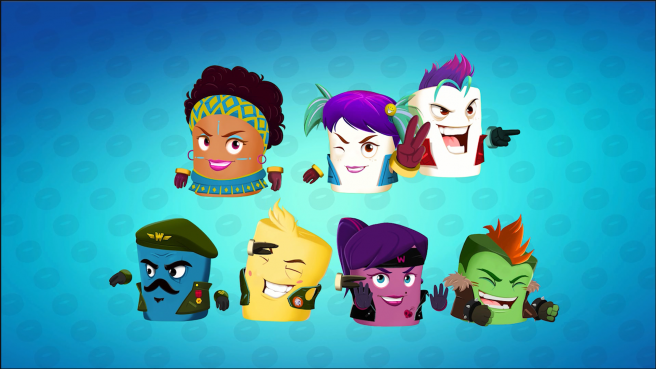 Following its initial announcement earlier this year, You Run, DigitalMania, and Bonus Stage Publishing have announced that Warshmallows, their online arena shooter, will be launching on Switch on January 6, 2022. In addition, Bonus Stage Publishing has unveiled a new trailer for the game. Check it out along with an updated overview below the break.
Choose one of the distinctive Warshmallows – Yes, marshmallows in war – and get thrown into an arena with three other players having the same goal: To be the last one standing.

Dash, float, jump, double- or even triple jump, smack, loot, and shoot, and use any means necessary. To win, you need to master all five rounds in this fun and family-friendly online multiplayer platformer shooter. Automated bullet time will help you survive tight situations.

Warshmallows is constantly evolving and has seen many developments ever since its soft launch on PC, and now is time to delight Nintendo Switch players.

Warshmallows comes in these sweet flavors:

Brawl
Team up with your friends or go rogue against everyone in epic multiplayer MAYHEM! The last marshmallow standing wins.

Mechanics
Bullet-time, Shoot, jump, double jump or even triple jump, punch, dash, crouch, jetpack, and special powers. What else can you possibly need?

Music
The main theme song is an earworm that will stick inside your head. It's a promise.
Source: Bonus Stage Publishing PR
Leave a Reply