Warside, Advance-Wars inspired turn-based tactics game, planned for Switch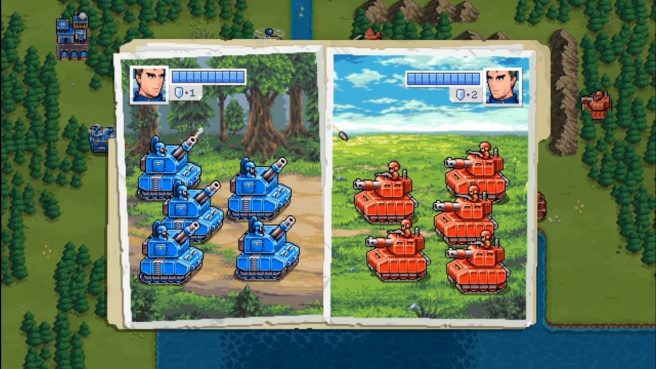 Lavabird is currently developing Warside, a new turn-based tactics game. It's planned for a Fall 2023 release on Switch.
As you can see in the screenshot above, Warside takes inspiration from Advance Wars as well as other titles such as Into the Breach and Wargroove. However, the team believes it "can evolve the space further".
Warside features a story campaign featuring over thirty missions, twelve Commanders with unique passive skills and Battle Powers, and over twenty unit types. The game will have different types of missions including escort, rescue, infiltration, and more. There are even plans for local and online multiplayer.
Here's a rundown of the various features:
– Intuitive turn-based gameplay with a familiar feel for fans of the classics.
– 12 playable Commanders, each with unique passive skills and Battle Powers.
– Control 20+ unit types. Simultaneously battle over land, air, and sea with ground forces, aircraft, and naval units.
– Single-player campaign with over 30 missions.
– Forest, desert and snow biomes, plus indoor close-quarters missions.
– Challenge friends and foes with multiplayer battles. Local and internet play are supported.
– Design your own maps with the built-in mission editor for both single and multiplayer.
Warside will be getting a Kickstarter campaign at some point in the future. In the meantime, keep track of the project through its official website here.
Leave a Reply