Wasteland 2: Director's Cut heading to Switch in August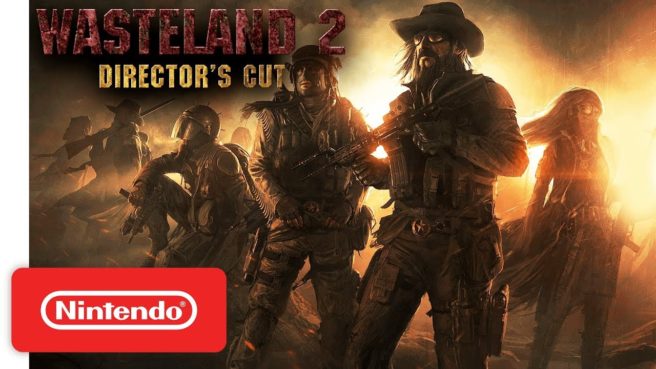 Yesterday, a trailer was made available for Wasteland 2: Director's Cut on Switch. inXile Entertainment followed up today by announcing that the post-apocalyptic RPG is hitting Nintendo's console in August.
Wasteland 2: Director's Cut is an enhanced version of the original game with several improvements and additions. Here's a rundown of features:
– One Size Does Not Fit All: Don't feel like finding the key for a door? Feel free to pick the lock, bash it down with your boot, or just blow it open!
– Decision Making… with Consequences: With both short and long term reactivity, player choices ripple outwards, changing the game's events and forever altering the lives of those in the wasteland.
– Huge & Customizable: Hundreds of characters. Thousands of variations on the Rangers' appearances. Over 150 weapons. No two players will have the same experience.
And what's new in Director's Cut:
Perks & Quirks: Players can customize their squads even more! Perks & Quirks are special personality traits players can use to give their characters even more life, with their own unique bonuses… and drawbacks.
Precision Strikes: Fire on enemies and debilitate them with tactical attacks! Cripple a leg to slow an enemy down, fire on their gun to blast it to bits, or aim for the head to knock them senseless – or blow it clean off.
Expanded Voice Over: Over 8,000 lines of new voice-over dialog have been added for the game's characters and companions, bringing the wasteland to life like never before.
In case you missed it, you can find the Wasteland 2: Director's Cut Switch trailer here.
Source: inXile Entertainment PR
Leave a Reply