What's new in World of Final Fantasy Maxima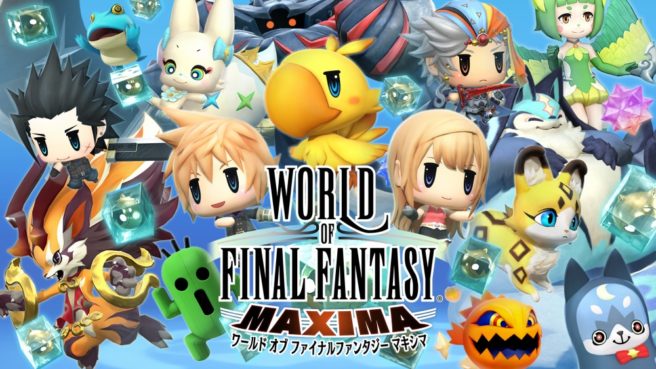 After its original release a couple of years ago, World of Final Fantasy has returned on new platforms and with new features. Switch owners are getting the game this week as World of Final Fantasy Maxima.
During a live stream earlier today, Square Enix covered all of the new content for this version. Here's what's new, as summarized by Gematsu:
– Can now carry 12 Mirages instead of 10
– Unlock "Treasure Search" after clearing the game, which makes finding treasure chests easier
– Lots of rare items have been added, mainly battle-related
– New Game+ has been added.
– Can listen to the song "Innocent³" from World of Final Fantasy: Meli-Melo in Theater Mode
– The "Sandstalker" minigame has been made easier to play
– Catching the three starter Mirages (Fritt, Bablizz, and Zapt) has been made easier
– Hauyn can join the party after clearing the game
– Enna Kros has been added as an extra boss battle
– An EX Dungeon in which Garland appears has been added
– The Immortal Dragon of Darkness appears; an enemy that appears at the beginning of the World of Final Fantasy: Meli-Melo manga, it is one of the Exnine Knights; it is even stronger than Brandelis
– You can fight Brandelis again
– New "Nightmare" difficulty: even small enemies are significantly stronger
– New, fully-voiced Champion Intervention Quests
– New secret ending
– Can battle Marilith as a boss character in an EX Dungeon
– Avatar Change: By obtaining the "Champion Stone," you can transform into legendary Final Fantasy characters in battle; each character has their own battle background music and skills
– A minigame where you can fish with Noctis has been added. You can even reel in a Leviathan
– Hauyn's Archives: Characters that first appeared in World of Final Fantasy have "World of Final Fantasy (Apocrypha)" written in their "First World of Origin" field in the encyclopedia; these Apocrypha can be read as Hauyn's Archives, which are scattered throughout the game world and must be gathered
– New Mirages and Champions in the encyclopedia; since there is a little more story after clearing the game, additional descriptions have also been added to Lann, Reynn, and Hauyn's entries
You can watch a full recording of the live stream below, including new footage.
Leave a Reply