Where Cards Fall to appear on Switch in November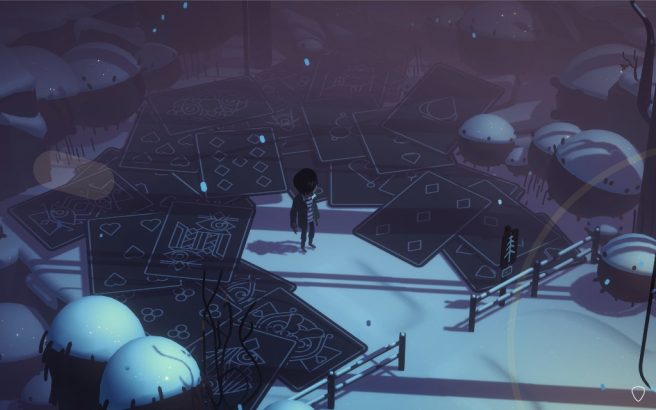 Publisher Snowman and developer The Game Band today announced a Switch release date for Where Cards Fall, a slice of life puzzle game. The title will be available for Switch next month, November 4.
We first heard about the game exactly a year ago. It was first planned for early 2021, but we'll now be seeing it next month instead.
Where Cards Fall has players building houses of cards to bring formative memories to life and it's all presented within a coming-of-age story. Here's some additional information:
Where Cards Fall's coming-of-age story isn't a straight line, but a cyclical process the characters engage with time and time again. The houses of cards give each scene a distinct identity and sense of place. As you solve puzzles, you'll gain small glimpses into the characters' lives, uncovering memories within the houses of cards. While the puzzles gently flow into each other, things don't always conclude neatly.
Where Cards Fall will have custom tailored controls and character animations for Switch. The game itself includes 50 spatial puzzles that exercise your imagination and strategic thinking skills, along with immersive audio and an original soundtrack.
Going along with today's release date news, we've included a trailer for Where Cards Fall below.
Where Cards Fall will be sold digitally for Switch via the eShop. For more on the game, visit the official site here.
Source: Snowman PR
Leave a Reply