White Day: A Labyrinth Named School, a cult-classic Korean survival horror game, coming to Switch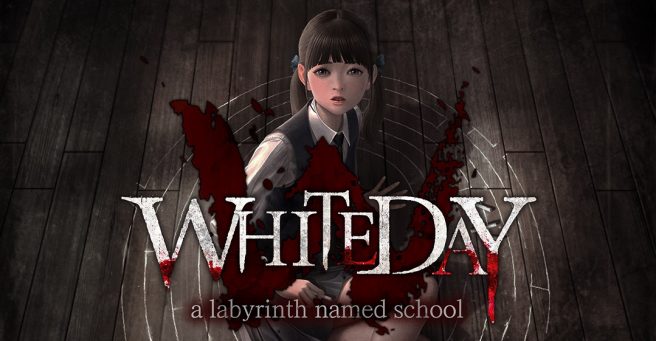 Publisher PQube, along with developer Sonnori, today announced that White Day: A Labyrinth Named School will be appearing on Switch.
The cult-classic Korean survival horror title first released in 2001. For the new Switch edition, it's been remade for modern gamers. Over 30 bonus costume DLC will be included for Sung-A Kim, So-Young Han, Ji-Min Yoo, Ji-Hyeon Seol, Hee-Min-Lee, Bong-Goo Lee, and Dal-Su Son.
Below is some information about the game:
White Day: A Labyrinth Named School is a true classic in the horror genre, widely regarded as one of the greatest pure horror games ever created – a spine-chilling first person survival horror with eerie atmosphere, intense chase sequences, dynamic scare system, evolving puzzle solutions, a branching story and multiple endings.

With limited resources at your disposal, can you avoid the murderous janitors within the dense network of hallways and rooms? Or will the horrors that stalk the school by night claim your life before you can escape?

DO ANYTHING TO SURVIVE

On the eve of White Day, a romantic gesture goes wrong and you and your fellow Yeondu High School classmates find yourselves locked inside the school at night, hunted by killer janitors and haunted by the restless dead.

To survive, you must do all you can to remain hidden, solve puzzles and uncover the dark secrets of the building's past. With no weapons for self defense, there is zero room for error! Think on your feet and use stealth to overcome the many ghostly entities you'll be encountering.

EXPERIENCE 10 DIFFERENT ENDINGS

Discover and interact with other trapped students using dialogue options that will influence how the story unfolds. Depending on your actions, you can find a total of ten different endings to keep you coming back for more!

During a second playthrough it is even possible to unlock a brand new playable protagonist, ultimately splitting the story off into two separate branches with unique endings.

BEWARE THE KILLER JANITORS!

If all the ghosts haunting the school weren't enough, you'll even have the homicidal janitors to contend with! Staff members who are a little too enthusiastic about their job, and will kill anyone that they catches wandering the school at night. Avoid them at all costs to have any hope of unravelling the mysteries around the school and escape!

Both old fans and new players alike will find plenty to love and fear in White Day: A Labyrinth Named School.
We have a trailer for White Day: A Labyrinth Named School below.
White Day: A Labyrinth Named School will be sold both physically and digitally on Switch. It's slated for release this September.
Source: PQube PR
Leave a Reply