Wolfstride coming to Switch, out next week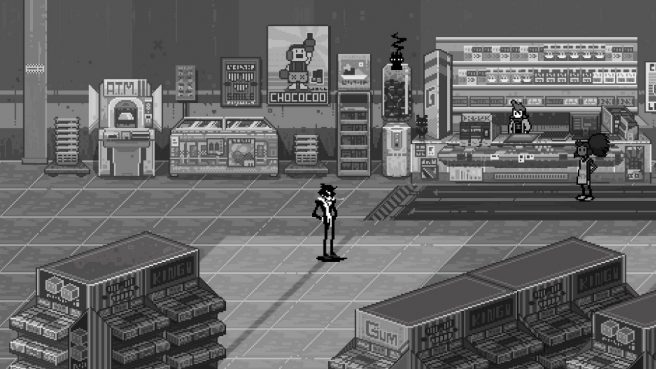 Wolfstride, an RPG about three former partners-in-crime that come to a turning point in their lives, originally debuted at the end of last year. Now thanks to an eShop listing, we know that it's heading to Switch – and very soon at that.
Wolfstride comes from publisher Raw Fury and developer OTA IMON Studios. The three main characters reunite after inheriting the junkyard mecha Cowboy and decide to enter the Ultimate Golden God Tournament.
One of the main hooks of the game are the turn-based battles against giant robots with a "system rewards preparation and strategy." Players can move carefully to get in the best position, and then attack and keep the enemy off-balance. Attacks can also be targeted to wear down the enemy or opt for a more defensive approach.
Outside of mecha fights, players can repair damage between battles. It's also possible to swap out parts, install upgrades, and add new weapons. There's also plenty of exploration. The game features a half dozen establishments featuring a variety of characters.
A trailer for Wolfstride can be found below.
Wolfstride is due out for Switch as a digital download on May 10, 2022. Pricing is set at $14.99.
Source: Switch eShop
Leave a Reply