World End Syndrome is digital-only in the west, lots of details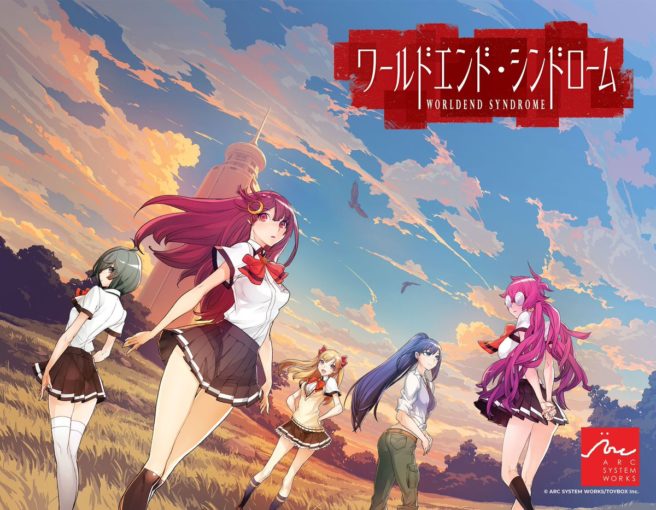 This past weekend, Arc System Works confirmed that World End Syndrome will be heading west. We have an update about how the game will be distributed overseas.
World End Syndrome is confirmed to be digital-only in North America and Europe. This isn't the case in Japan where a physical version is confirmed.
Here's a bunch of additional information on World End Syndrome:
World End Syndrome is a romantic adventure game created from a collaboration between Arc System Works and TOYBOX.

Character designs are by Yuki Kato, known for their work as an artist and designer for the BLAZBLUE series. Other known creators on the project include Tomio Kanazawa for the scenario and Takashi Nitta for music.

The game takes place in a coastal town known as "Mihate Town." The game follows a protagonist as he get transferred to "Mihate High School" in town and begins his new life, where he meets the heroines: Maimi Kusunose, a cheerful girl, and Miu Amana, a quiet girl.

How you interact with the girls through unforgettable summer experiences and incidents that happen in the peaceful town will drastically change the ending.

STORY
"I wish this world would end…"

The protagonist, who is slightly troubled, moves from a big city to a seaside town called "Mihate" because of an incident. He moves into his uncle's mansion and starts a new life in the town.

With new friends he meets at "Mihate High School," he goes through unforgettable summer experiences and strange incidents.

Depending on how he spends the summer with them, the protagonist's "world" will significantly change…

Title: World End Syndrome
Release: Spring 2019
Developer: TOYBOX
Publisher: Arc System Works
Platforms: PlayStation 4 (Digital Release), Nintendo Switch (Digital Release)
Players: 1
Genre: Mystery/Adventure Visual Novel
Price: TBA
Voice Language: Japanese
Text Language: English
Source: Arc System Works PR
Leave a Reply