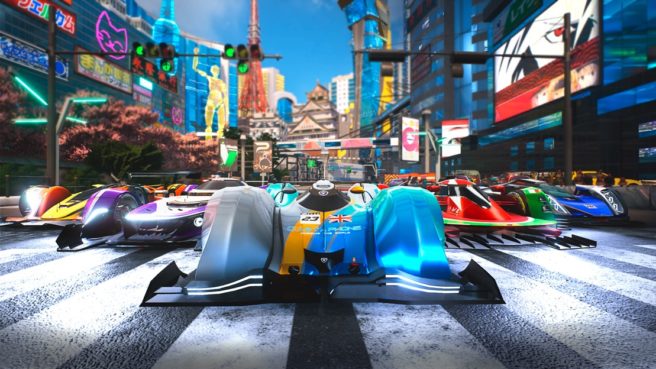 Today, SOEDESCO provided an update on the futuristic arcade racer Xenon Racer. In both North America and Europe, the game is on track for early 2019.
Here's an overview:
Drifting through city streets

In Xenon Racer, the action takes place in seven different locations across the world, in the year 2030. Two of the racing locations have been revealed already, the bustling metropolis Tokyo and the luxurious city of Dubai. Tokyo offers racers six unique tracks and Dubai offers an additional four, all of which can be raced in reversed direction as well.

Today, another city was unmasked, taking a major leap westward to the East Coast of the USA. Here, racers can drift around in the city of Boston, Massachusetts, also known as the "City of Champions". In Boston, players can race on three completely different tracks, in both directions.

Take Pole Position

In Xenon Racer, players can race against the AI in Fast Race and Elimination Mode, and unlock new cars, parts and maps in the single-player Championship. To practice their racing skills and to break personal records, players can hit the tracks by themselves in Time Attack, Checkpoint Attack and Free Mode. There's also a local split screen mode and an online multiplayer to challenge others to a race.

About

In the near future, the official racing federation has ordered a seasons pause from racing, to allow teams to ease into the transition to flying vehicles. To bridge this gap, top hybrid car manufacturers host a rogue championship for rookie drivers on the streets of cities worldwide. Their advanced cars drive on electricity and Xenon gas, resulting in crazy speeds. Get behind the wheel, keep your adrenaline in check and drift through the streets. Boost to absurd speeds and become the ultimate Xenon Racer!

Key Features

Race at top speeds in electric vehicles boosted by Xenon gas.
Drift through the streets of cities like Tokyo and Dubai in 2030.
Triumph in single-player, split-screen & online multiplayer championships.
Customize your car with tons of parts to create the ultimate racing vehicle.
And here's a trailer released a couple of months ago:
Xenon Racer will be available physically and digitally. Pricing is set at $49.99 / €49.99.
Source: SOEDESCO PR
Leave a Reply