Yes, Australia, you're getting Wii Music, too…
…Whether you like it or not!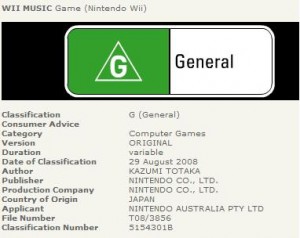 I'm assuming that Nintendo will release this sometime in the near future (meaning this year.) Why else would they rate the game so early? Nonetheless, Wii Music will definitely release in Australia – You can be sure of that!
Leave a Reply