Yonder: The Cloud Catcher Chronicles out digitally for Switch on May 17, physically in June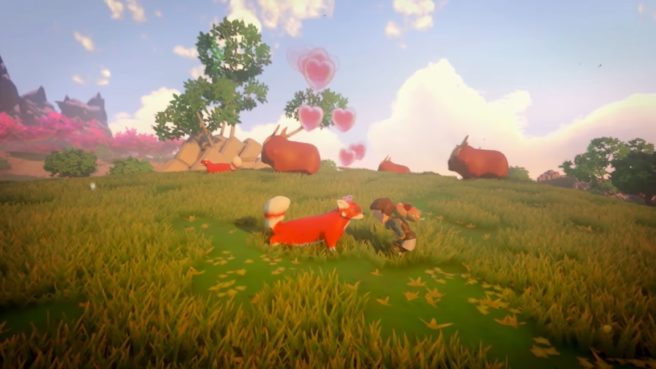 Prideful Sloth has lined up a release date for Yonder: The Cloud Catcher Chronicles on Switch. First out of the gate will be the digital version, which launches May 17. The physical version will follow physically on June 12 in North America and June 15 in Europe / Australia.
Yonder: The Cloud Catcher Chronicles will cost $29.99 on the eShop. For the retail copy, you'll need to fork over $39.99.
We have more information about Yonder: The Cloud Catcher Chronicles below as well as a new trailer.
Shipwrecked due to an unexpected storm, your young hero or heroine soon learns that they're on the gorgeous island of Gemea. While taking refuge in a cave, a magical sprite explains that the land's natural beauty is tainted by a strange, dark substance called Murk. With the sprite by your side, it's up to you to both cleanse the land and assist the townsfolk and gain their trust. Farm, craft, cook, brew, and fish to restore the land to its former glory!

Wander through grand forests, resplendent peaks, and breezy shores to befriend Gemea's lively villagers and adorable animals. Eight biomes with breathtaking day, night, and weather cycles abound with sprites that will help expel the murk, offer quests to help you earn your place on the island, and an abundance of other secrets to discover at your leisure.

The delightful wonders of Yonder are like a warm hug, and the Nintendo Switch system lets you take that hug wherever you want. Kick off those shoes at the end of a long day and relax while you continue your journey of self-discovery.
Source: Prideful Sloth PR
Leave a Reply