Yu-Gi-Oh! Master Duel announced for Switch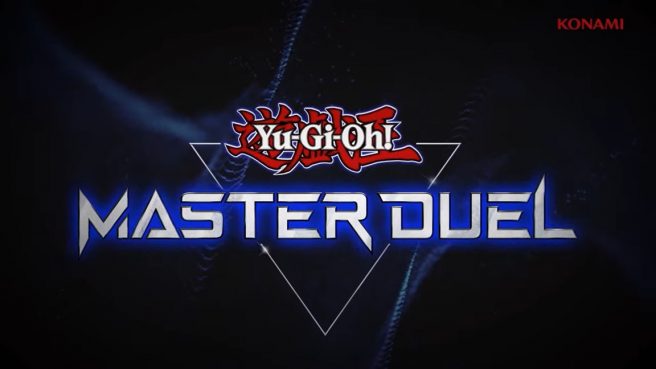 Konami has announced Yu-Gi-Oh! Master Duel, a digital card game that lets you play Yu-Gi-Oh! OCG/TCG. The game is currently in development for Switch and other platforms.
Senior producer Kenichi Kataoka shared the following during the Yu-Gi-Oh! Digital Next event today:
"As the name suggest, Master Duel is a game that can be played using the Master Rules of the Yu-Gi-Oh! OCG/TCG. With a blueprint of "Online Yu-Gi-Oh! for both players and audiences," Mater Duel will be available on many platforms such as PlayStation 5, PlayStation 4, Xbox Series X, Xbox Series S, Xbox One, Nintendo Switch, Steam, iOS, and Android. Please try playing the game on a large screen TV. You will be amazed at the resolution that allows you to see the text of the cards placed on the field, and you will be impressed by the sound effects that bring them to life.

We have tried to keep a good balance between the presentation and the tempo of Duels. Also, in cards games, it is often difficult for audiences to understand what is going on. But in this game, we are confident that audiences can also enjoy watching it. For those who are new to OCG/TCG, I recommend "Yu-Gi-Oh Duel Links." Now that Yu-Gi-Oh! Master Duel will be available for consoles, we have prepared a tutorial within the game to make it easy to learn. Those who are new to OCG/TCG can also easily learn to play Master Duel as we've prepared a tutorial element within the game. "Duel Links" and "Yu-Gi-Oh! Legacy of the Duelist: Link Evolution" are positioned as character games that allow players to enjoy the world of Yu-Gi-Oh! manga and anime, but "Master Duel" is differentiated as a game that allows players to fully enjoy the OCG/TCG.

We hope this new game will be enjoyed by everyone all over the world, there will be tournaments offered at many levels for competitive and casual play. We also want to make it an official event at the Yu-Gi-Oh! World Championship, the pinnacle of the OCG/TCG. I'm looking forward to meeting Duelists from all over the world through this game."
A release window for Yu-Gi-Oh! Master Duel has not yet been confirmed.
Leave a Reply