Zelda: Breath of the Wild Switch item distribution (12/6/17)
Posted on December 6, 2017 by Joshua in News, Switch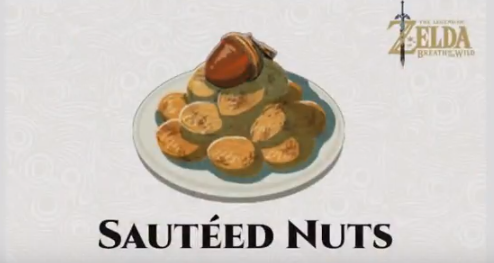 As for today's Breath of the Wild digital gift, director Fujibayashi found it appropriate to provide some nut-themed rewards.
As long as you're subscribed to the Zelda news channel, as always, you can tune in and press the button to get yourself the gift. This time, it's 2 Acorns and 3 Chickaloo Tree Nuts. The director suggests the you use these gifts to cook some sauteed nuts!
Forgive me for this, but: Go nuts!
Source: Switch news
Leave a Reply