Even more details on Zelda: Skyward Sword improvements, including autosave and skippable tutorial dialogue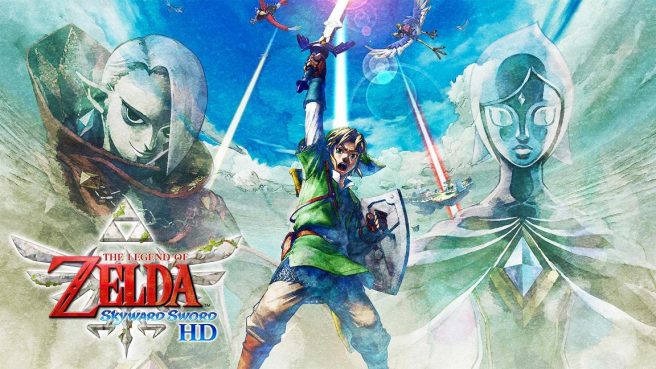 Following up on yesterday's trailer, Nintendo has clarified even more of the quality of life improvements for The Legend of Zelda: Skyward Sword HD.
While this was shown during a brief second in the video, we have official confirmation that autosave functionality is included. This is on top of the manual save option.
We also have clarification regarding how tutorials have been improved. Nintendo says that dialogue in these segments can be skipped, and "introductory player tutorials have been refined to be less intrusive".
Here's a rundown of quality of life improvements from Nintendo:
Optional help from Fi: Fi only appears in cut-scenes or when necessary and can otherwise be summoned manually to provide advice or guidance.

Enhanced framerate: The game runs at 60 frames per second, resulting in smoother gameplay

Fast-forward dialogue: Text shown on-screen can be fast-forwarded by pressing the B Button

Streamlined item information: Explanations for collectable items, such as insects and materials, only appear the first time the item is collected

Skippable cutscenes: Cutscenes can be skipped by pressing the – Button

Autosave: Game progress will be saved automatically, in addition to the existing manual save option

Skippable tutorial dialogue: The introductory player tutorials have been refined to be less intrusive
Switch owners can pick up Zelda: Skyward Sword HD starting on July 16.
Source: Nintendo PR
Leave a Reply