Zombie RPG Raging Bytes heading to Switch this month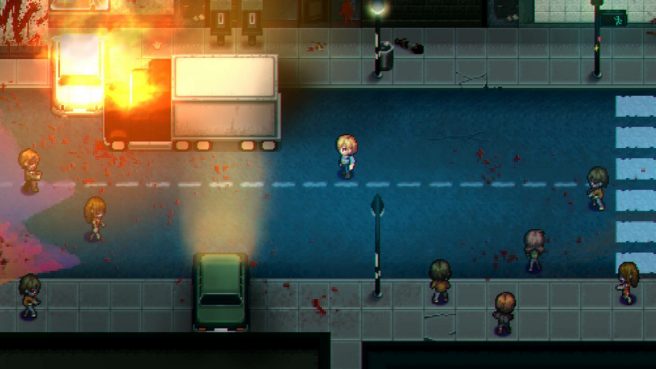 Kemco and Hit-Point are preparing another game for Switch having announced Raging Bytes today. The title is scheduled for June 19, 2023.
Raging Bytes is an RPG that has players taking on the role of a police officer in a city that's been taken over by zombies.
A police officer, Ben, awakens in hospital after an accident to find the city overrun by zombies! What in the world is going on here? Can the government be relied on? Do any other survivors remain? Ben stumbles upon a doctor named Barbra while struggling through zombie-infested streets. Together, they make their way to Ben's police station, but only more horror awaits them.

Can you survive the raging b"y"tes of the zombies?

Key Features

– A story-driven plot akin to that of zombie movies
– A byte of horror without all the gore
– Attractive characters full of drama
– Turn-based battles with satisfying depth
– Find supplies in all kinds of places
– Additional Score system and difficulty selection coming to this console version
Take a look at a trailer for the game below.
Raging Bytes will be sold digitally on the Switch eShop. The game will cost $14.99.
Leave a Reply