A message from Ever Oasis director Koichi Ishii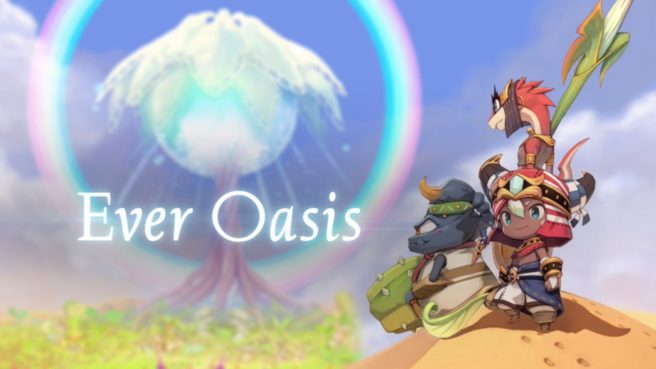 Last week, Nintendo announced an entirely new action RPG called Ever Oasis. It comes from Grezzo and is being led by director/producer Koichi Ishii. Having worked on Final Fantasy and the Mana series, Ishii certainly has an impressive pedigree.
Nintendo UK has now shared a message from Ishii about Ever Oasis on its website. We've included the full note below.
I'm very happy we were able to introduce Ever Oasis to you all.

This game is set in a desert. The lead character will venture out as chief of the desert oasis along with his partner, the water nymph Isuna, to expand the oasis.

There are several trials in the desert. The lead character will grow along with the many allies he meets as he passes through those trials and finds the path he must take.

Even in the real world, in various trials I think "unseen precious things" are noticed through involvement with other people.

I believe it's very important that we ourselves move forward while carefully considering, "What can I do?" or, "What should I do?" for those "precious things".

We're creating Ever Oasis with this thought built into the theme. I'm hoping everyone will feel that part through the adventures in this game.
Leave a Reply