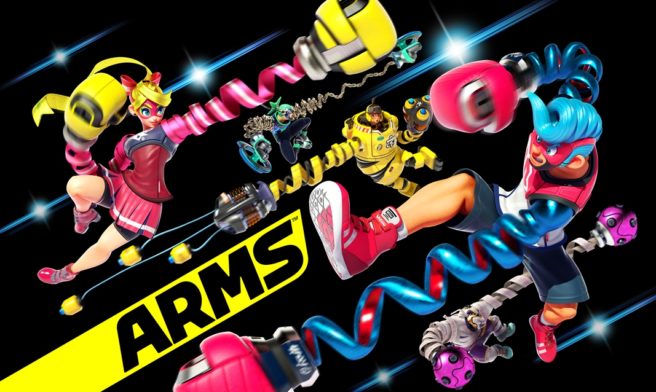 Update 2 (6/26): Bumped to the top. Added the full English patch notes below.
---
Update: "Arena" mode added allowing for spectators (thanks JayMart2k). LAN play is also in (hold the left stick, then press L+R on the main menu). Aside from that, there are bug fixes and a spelling mistake fix.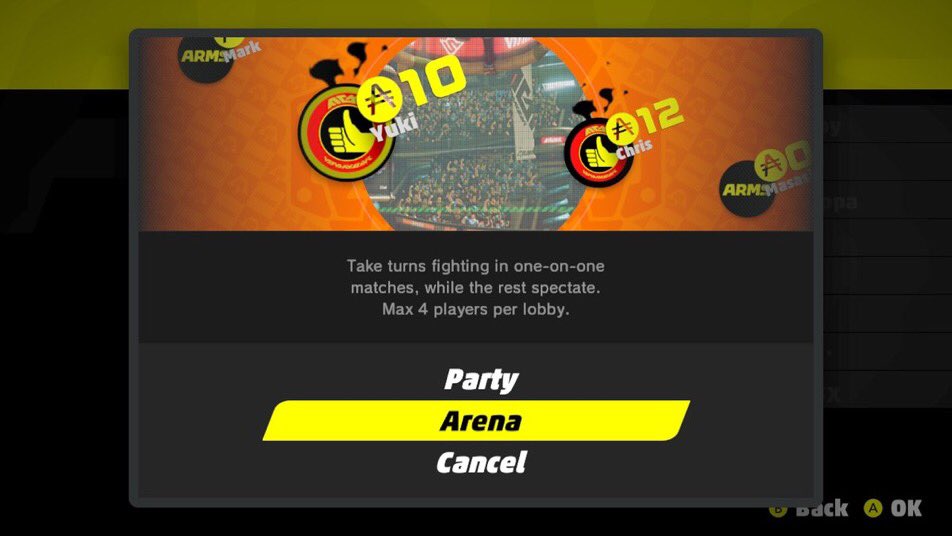 ---
Original (6/25): ARMS' first update is out now. Nintendo just made version 1.1.0 available to players a few moments ago.
We're still waiting on Nintendo to produce the official patch notes for today's update. There's a good chance that Spectator Mode has been added in, but we can't say for sure. We'll update this post when we have more news about the patch.
ARMS version 1.1.0 patch notes
– "LAN Play" support added. You can now battle against players via LAN. On the Top Menu, click and hold the Left Stick and then press L+R to switch between "Local" and "LAN Play."
– "Arena Mode" added. This mode focuses on serious 1-on-1 matches and can be played via "Friends," "Local," or "LAN Play." Up to 4 players can be in the arena, and players not currently fighting watch as spectators.
– Fixed issue where Kid Cobra was able to repeatedly do a charge dash while riding snake boards.
– Fixed issue where Barq would warp a great distance away after Byte & Barq perform a rush attack while on a snake board.
– Fixed issue where ARMs such as the Chakram would pass through the purple light boxes in the Ribbon Ring stage.
– Fixed issue where Biff referred to the "ARMS Grand Prix" as the "AMRS Grand Prix."
Leave a Reply