Diadema Amphitheater stage revealed for Splatoon 2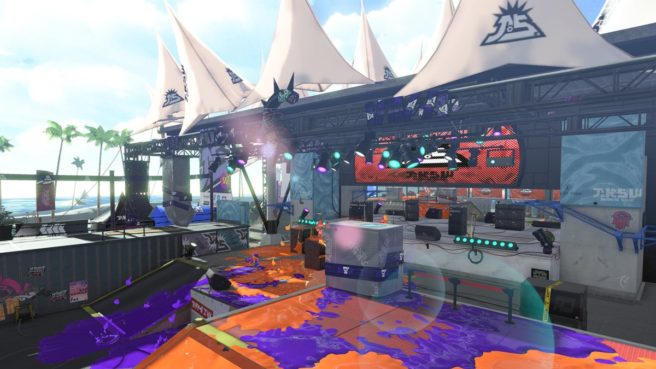 A brand new stage for Splatoon 2 has been revealed on the series' official Japanese Twitter account. Today, we have a look at the Diadema Amphitheater.
This is a facility used for concerts from various artists. The legendary Squid Squad band also used to hold concerts here, and this is known as the holy place for rock music. Some may be worried that the machinery may get damaged due to the ink, but there are already proper countermeasures to prevent that from happening.
Here's a look at the stage:
Leave a Reply