Dragon Fang planned for New 3DS, out in Japan next spring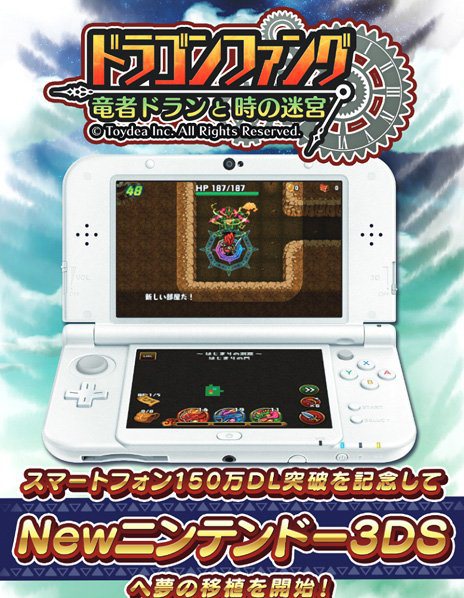 Toydea's hit smartphone game "Dragon Fang" is coming to New 3DS. In Japan, this new version of the game is set to launch next spring.
Dragon Fang is a roguelike RPG. You can get a look at the game in the video below.
The New 3DS version of Dragon Fang will be made available on the 3DS eShop. For this new version, the team is looking to take the original mobile game and place it on Nintendo's handheld without compromising quality.
Leave a Reply