First Pokemon Omega Ruby/Alpha Sapphire footage coming this weekend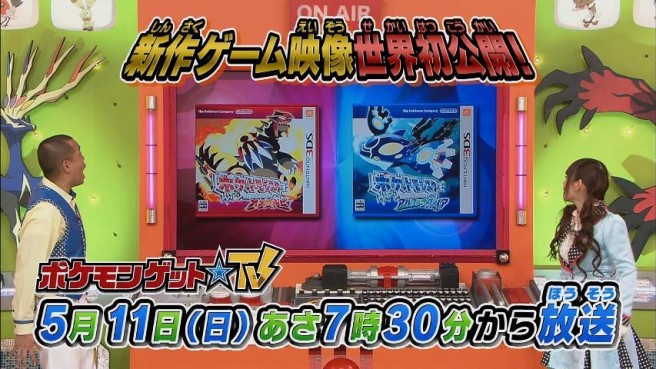 The Pokemon Company announced Pokemon Omega Ruby/Alpha Sapphire earlier this week through a teaser trailer. Sadly, it didn't show much – not even a single in-game shot.
On the bright side, it won't be long at all before we see actual gameplay. Japanese children variety show Pokémon Get?TV is confirmed to be showing first footage from Omega Ruby/Alpha Sapphire this weekend.
The show will start on Sunday at 7:30 AM in Japan. That's 6:30 PM ET / 3:30 PM PT on Saturday in the states. Of course, we'll have the footage up on the site once it goes live.
Leave a Reply