Frozenbyte says Switch is "a powerhouse", Trine games could be ported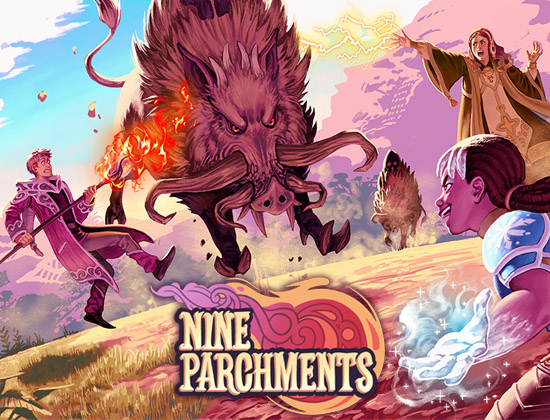 Many developers have had high praise for Switch over the past few months. Frozenbyte is the latest developer sharing positive comments, as the studio recently said that the system is "a powerhouse".
Wccftech caught up with with Frozenbyte for an interview. When asked about working with the system and getting the newly-released Nine Parchments running, the company spoke highly of the hardware and the portability.
The full comments are as follows:
"We've been enjoying development on Switch a lot. The architecture, documentation and everything has been very well put together, Nintendo has done a great job. Nine Parchments is quite demanding visually, so we're running at 30fps, 1080p in docked and 720p in portable mode. The Switch is definitely a powerhouse considering its size, and the portability really works well for many games. You can even play Nine Parchments in co-op on a single Switch system where each player only uses one Joy-Con!"
Frozenbyte also fielded a comment about the possibility of Shadwen or the Trine titles seeing Switch ports, to which they replied:
"I'd say the odds are in favor of the Trine games over Shadwen definitely, but it remains to be seen. They could be a good fit so we'll see what next year brings."
Leave a Reply