Full lineup of English voice actors in Fire Emblem Fates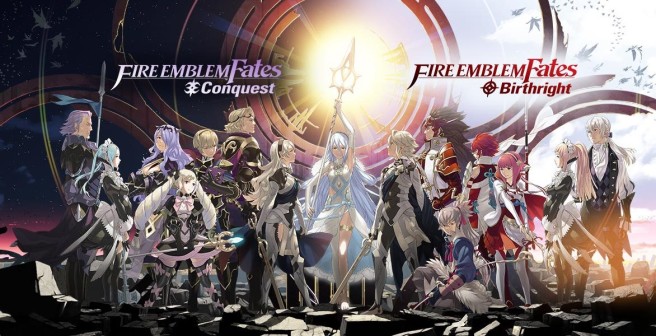 Update (2/14): Bumped to the top. Behind The Voice Actors has started matching the different roles. You can find what's listed in the original credits below, along with what the site has compiled thus far (thanks Brian).
---
Original (2/13): We now have a complete listing of the English voice actors in Fire Emblem Fates. Unfortunately though, the credits don't indicate which actors were behind the different characters. Once more folks get their hands on the game, hopefully we'll to find a way to match everything together.
Continue on below for the full lineup of voice actors, as listed in alphabetical order (last names) from Fire Emblem Fates' credits.
Original credits
Jason Adkins
Laura Bailey
Sarah Blandy
Cam Clarke
Rosie David
Ben Diskin
D.C. Douglas
S.L. Draven
Stephanie Elle
Gideon Emery
Walley Hollis
Lizzy Hunter
Danielle Judovitz
Conner Kelley
Brianna Knickerbocker
Yuri Lowenthal
Matthew Mercer
Max Mittelman
Marcella Mozdy
Cole Noelle
Liam O'Brien
Nigel Oakenshield
Otis Paul
Sara Pippin
Marisha Ray
Kris Salter
Stephanie Sheh
Laura Faye Smith
Karen Strassman
Rena Strober
Kaiji Tang
Julie Ann Taylor
David Vincent
Angela Marie Volpe
Holly Wallace
Imari Williams
Travis Willingham
Credits matched by Behind The Voice Actors
Male Corrin: Cam Clarke and Yuri Lowenthal
Female Corrin: Marcella Lentz-Pope
Ryoma: Matthew Mercer
Garon: Travis Willingham
Jakob: Ben Diskin
Siias: Max Mittleman
Saizo: Ben Diskin
Rinkah: Stephanie Lemlin
Arthur: Cam Clakre
Odin: Kaiji Tang
Laslow: Liam O'Brien
Niles: Yuri Lowenthal
Selena: Julie Ann Taylor
Asugi: Gideon Emery
Caledori: Juile Ann Taylor
Rhajat: Stephanie Sheh
Yukimara: Paul Eiding
Marth: Yuri Lowenthal
Ike: Jason Adkins
Robin: David Vincent
Lucina: Laura Bailey
Fire Emblem Fates is slated for release next Friday in North America. Our review will be up a little before then.
Leave a Reply