Gear.Club Unlimited out for Switch on December 1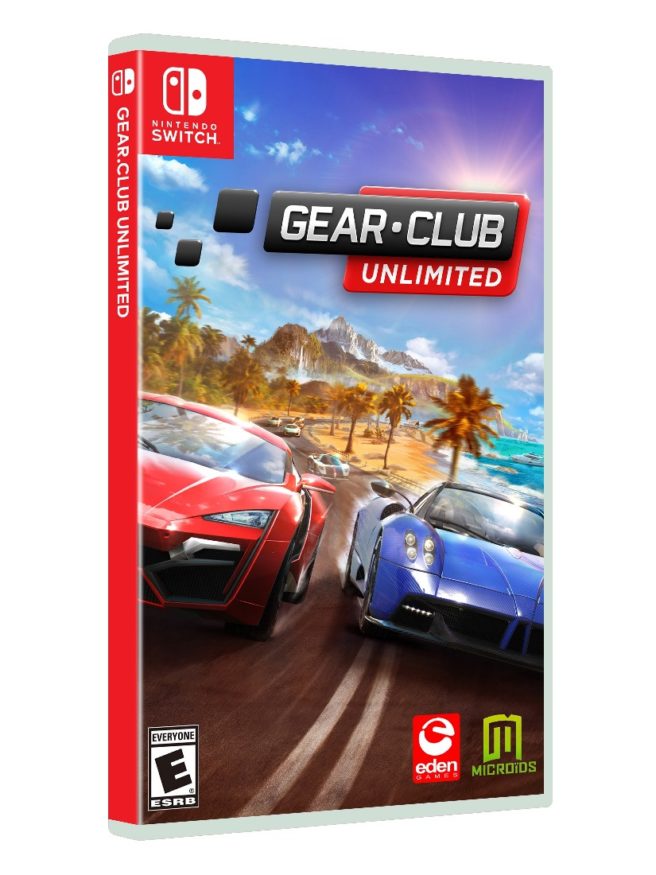 Gear.Club Unlimited will be available for Switch on December 1, Microids and Eden Games announced today.
Microids promises "an authentic racing car universe" for Switch owners with with Gear.Club Unlimited. You'll be able to "approach the most incredible rides currently on the market, vibrate to the sound of high power engines to live a driving experience second to none in the most beautiful cars in the world."
Microids also confirmed the first sixteen super cars included in Gear.Club Unlimited. They are as follows:
AC 378 GT Z
Alfa Romeo 4C
Alfa Romeo 8C Competizione
Bugatti Veyron GrandSport
Chevrolet Camaro 1LS
Chevrolet Corvette Stingray
Dodge Challenger RT/Scat Pack
Jaguar F-Type R AWD
Mercedes-AMG C63 S
Mercedes-AMG GT S
Mercedes-AMG SLS Black Series
Nissan 370Z
Nissan GTR
Pagani Huayra Roadster
Ruf RT12 R
Ruf CTR 3
Gear.Club Unlimited will feature over 400 races in three modes. In Derby Mode, you'll challenge up to seven other drivers. Rally Mode involves four drivers racing on off-road tracks where drifting will be essential to win, and Time Trial Mode will task you with achieving the best time. Each championship won will unlock new vehicles, new car improvements, and new races.
Gear.Club Unlimited will be distributed at retail, and we have the boxart above. View some screenshots below.
Source: Microids PR
Leave a Reply