Hamster on bringing Arcade Archives to Switch, more games planned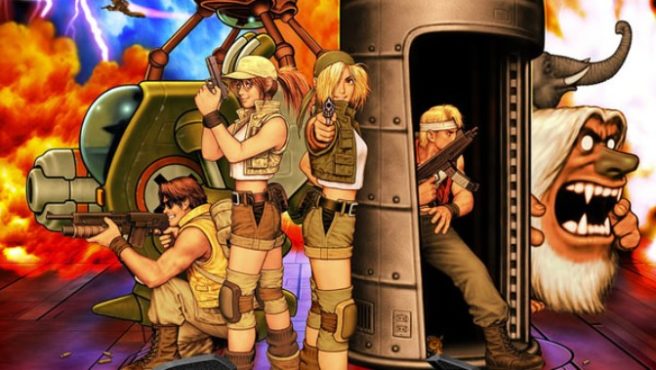 This week, Famitsu provides yet another feature on Switch. The magazine interviews Satoshi Hamada from Hamster about the company's Arcade Archives plans and more.
Hamster received requests from fans to bring the Arcade Archive series to portable devices. Since Switch acts as a handheld in addition to a console, they thought this would fulfill these wishes.
The Arcade Archive series has a feature to rotate the screen to play vertically-displayed arcade games. With Switch, you can easily stand the display vertically, so he think it'll well fit for the system.
Programmers have said that it's easier to port on Switch than expected. Hamda thought that coding around the Joy-Con might be peculiar, but doing so isn't actually that difficult. Speaking only to titles currently in development, the hardware specs on Switch are sufficient. Hamada has a good impression about the device as a result.
Hamada thought about implementing the Joy-Con steering wheel for arcade racing games, but an actual steering controller is better. Currently Hamster is collaborating with HORI to make their arcade stick capable to play the Arcade Archive series. Also, they are discussing possibility of releasing unique arcade sticks with control panels such as twin levers, track ball, and a loop lever.
Note that the arcade stick is not announced for Switch, so he might be talking about the PlayStation 4. It's still vague as to whether these special controllers will also come to Switch or not.
Hamster is now trying to release new titles for Arcade Archive every week, and Hamada thinks it would be nice for fans if they can find new titles when they visit the eShop on a weekly basis. But this is just their target and there might be a week they can't release new title for some reason. The dev team is trying hard to achieve this.
Currently they are only announcing five Neo Geo titles from the Arcade Archives and haven't announced the (standard) Arcade Archives series. They are currently focusing on keeping the series on track with continuous releases of Neo Geo Arcade Archives. However, they will definitely bring (standard) Arcade Archives in the future.
Considering its internal storage size, the Switch version has a lower file size compared to other platforms. It was originally 600 MB in average, but the Switch version is planned to be reduced to 200 MB.
Hamada also claimed that on Switch, it is easy to distribute downloadable titles globally.
Other than Arcade Archives, Hamster also wants to bring over the Nikoli puzzles series, including Sudoku. They are already talking about it with Nikoli, so they probably will be able to announce something soon.
Finally, there are actually some projects planned aside from Arcade Archives and Nikoli, but Hamster can't announce them yet.
Leave a Reply