Humble Bundle sees first Nintendo sale – eShop titles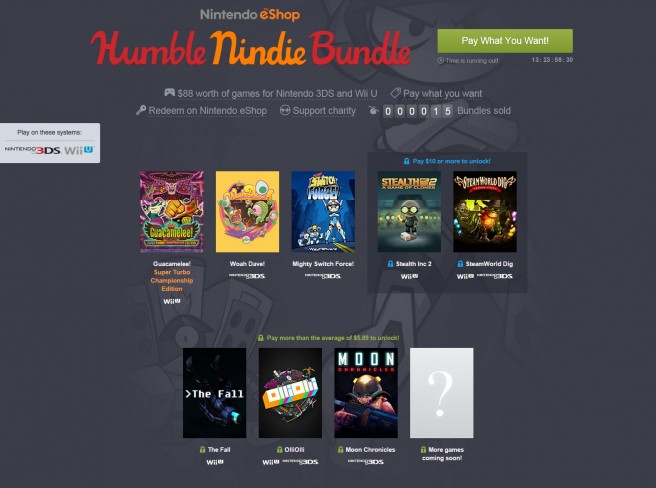 Humble Bundle launched in 2010, and has seen a ton of sales over the years. But today marks a huge milestone: it's the first time that Nintendo-related games are being offered as part of a bundle. Furthermore, it's the first bundle for consoles and handhelds. It's a pretty big deal.
You can get your bundle here. Wii U and 3DS owners can pay what they want for Guacamelee! Super Turbo Championship Edition, Woah Dave!, and Mighty Switch Force. Those who pay more than the average price will also receive The Fall, OlliOlli, and Moon Chronicles. By paying $10 or more, you'll get everything along with Stealth Inc 2 and SteamWorld Dig.
Please note that the bundle can only be redeemed on North, Central, and South American Wii U and 3DS systems (with the exception of Brazil).
Leave a Reply