Japanese gamers can pick up special Kid Icarus: Uprising AR card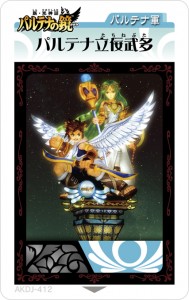 A new, limited edition Kid Icarus: Uprising AR card is available in Japan. Nintendo is distributing the special card (pictured above) between July 31 and August 31.
The image takes inspiration from the Kid Icarus float that was a part of the Tachi Neputa Festival last year.
Fans can pick up the card at Panasonic Center's Nintendo GameFront area in Tokyo.
Leave a Reply