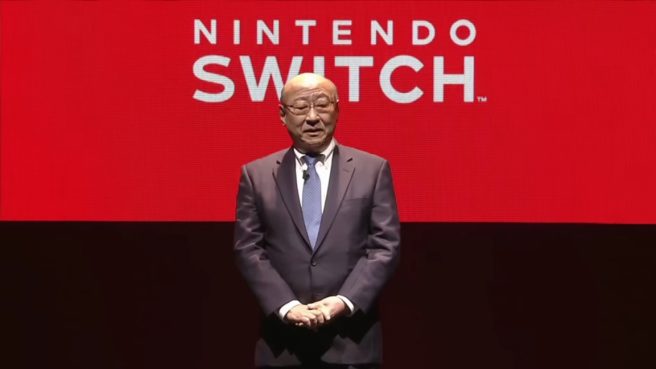 Earlier today, Asahi Shimbun published a brief interview with Nintendo president Tatsumi Kimishima about Switch. There were a few interesting excerpts about the system's price and plans for VR.
Regarding price, Asahi Shimbun brought up how some people feel that Switch is expensive when compared to other gaming systems. However, Kimishima was quick to point out that the features are different, so you can not simply compare them. He thinks those opinions are not necessarily the majority. Nintendo is putting in effort to reduce costs, so the company may be able to consider a price drop in the future.
Next, Kimishima reiterated that Nintendo is strongly interested and studying VR. The problem is, they must develop software that matches up well with the technology while players also need to be able to play long sessions. Nintendo has to solve these uncertainties somehow. If a solution is found, they'll move forward with VR.
Asahi Shimbun explicitly asked if this means Nintendo will be doing VR with Switch. To that, Kimishima said that VR might be replaced with other things, so it might be difficult if it's that far in the future. What Kimishima seems to be saying here is that the VR fever might calm down and other technology could steal its thunder, so if the momentum is lost, it might be meaningless for Nintendo to approach it – therefore VR would need to be done this generation with Switch.
Those were the main highlights of the interview. Kimishima also said that people will be able to buy a Switch if they wait a week, though that's mainly for Japan. Also, the software release schedule will not be delayed.
Leave a Reply