Latest Pokemon GO insight shows a bit of a decline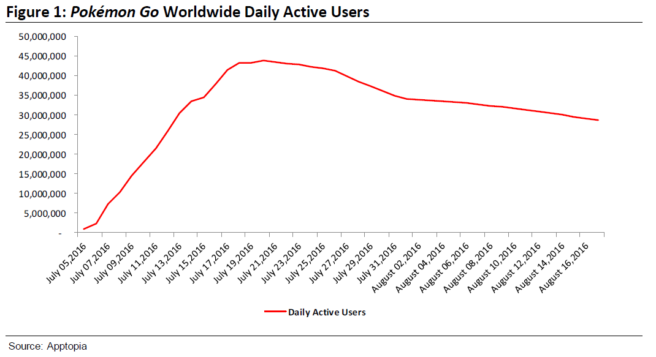 Bloomberg and Axiom Capital Management have provided an extended look at various Pokemon GO stats through the middle of the month. Based on data from Sensor Tower, SurveyMonkey, and Apptopia, the game's daily active users, downloads, engagement, and time spent daily are all off their peaks and on a downward trend.
With Pokemon GO's incredibly hot start, I think it should have been expected that it wouldn't maintain its initial levels – especially now that the app has launched in many major countries. We'll likely see it stabilize at a certain point, and it'll continue to do well so long as it receives proper support.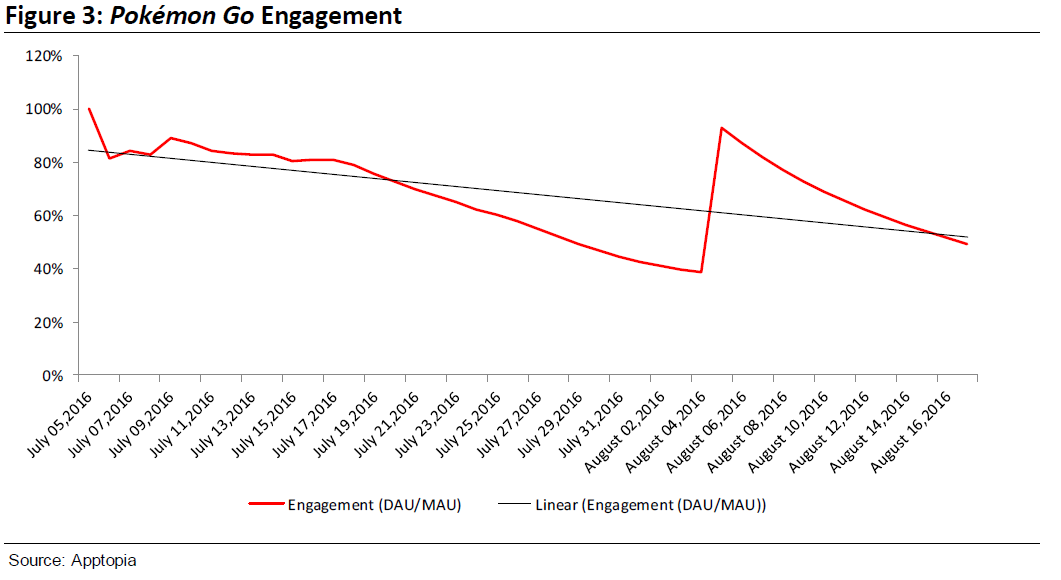 Leave a Reply