Update: These colors are for the original 3DS. Sorry for the confusion!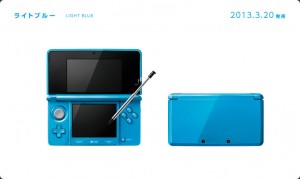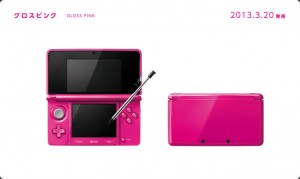 Two new 3DS color variations are making their way to Japan. On March 20, the country will be receiving the "Light Blue" and "Gloss Pink" hardware models. Each will be available for 15,000 yen.
Thus far, all Japanese 3DS systems have come with a 2GB SD card. Nintendo will be packing in a 4GB card for the Light Blue and Gloss Pink releases.
A couple of photos of the new colors are posted above.