Mario Kart 8 Deluxe – loading times video comparison (initial boot, tracks)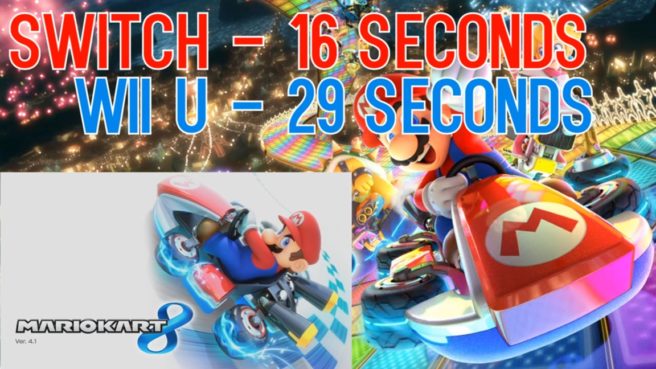 We've heard that Mario Kart 8 Deluxe features improved loading times. In a new video from NomComms, we're able to see just how much they've improved.
With the initial boot, the time it takes to start up Mario Kart 8 Deluxe is nearly half of the Wii U version. Going into tracks themselves also shave off several seconds.
Watch the full video comparison below.
Leave a Reply