Maybe this is what the ZombiU dev team was teasing
Edit: Valay says I would know more about it than he… but unfortunately I've yet to find the zombie that the dev team speaks of! A map showed up on Miiverse a few hours ago but I've been unable to find it since, so in the meantime I'll just wander around. If I find it I'll let everyone know what it was.
The development team behind ZombiU was recently teasing… something for the game. We weren't quite sure what was planned, but some players may have come across the surprise.
After returning to the location where the original message was found, the following appears: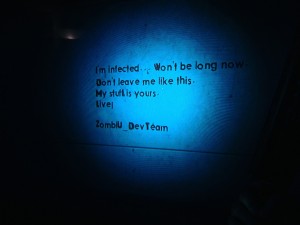 And after scanning the text, this shows up: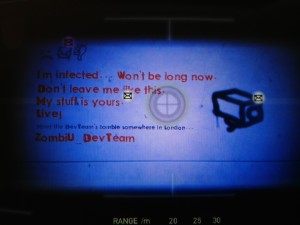 So, basically, it sounds like you'll receive some extra/unique loot by taking down this zombie. Austin would probably know about this better than myself!
Leave a Reply