Metroid: Samus Returns has a reversible cover, pays homage to the original Game Boy game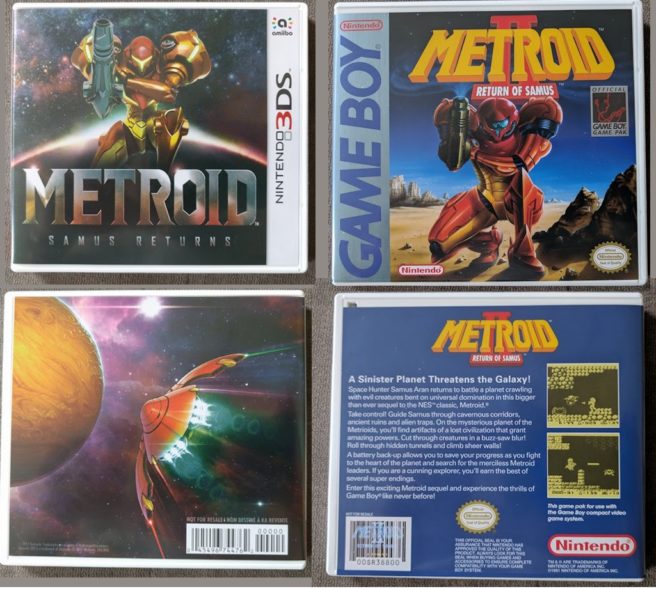 Update: To clarify, this reversible cover only comes with the Metroid: Samus Returns Special Edition. It is not included with regular copies.
---
Original: Here's a little something new we're learning about Metroid: Samus Returns. New copies of the game come with a reversible cover, and it's a pretty darn good one. Nintendo went out of its way to pay homage to the original title on Game Boy, of which Samus Returns is naturally based on.
Leave a Reply