Mew and Mewtwo added to Pokemon Shuffle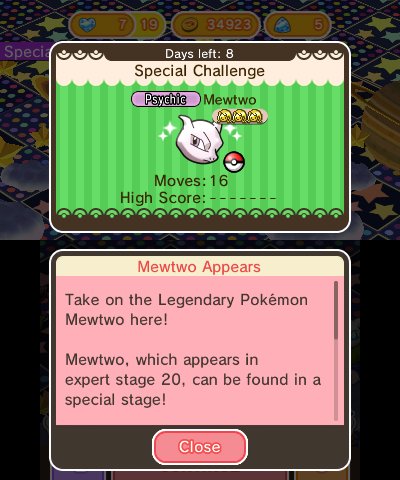 Two new stages have been added to Pokemon Shuffle on both 3DS and mobile today. A Mew Escalation Battle will run until January 10th. As per usual, you can get more rewards the more you play this stage; this includes Mega Speedups and Raise Max Levels.
A special stage featuring Mewtwo has also been added. It will run into January 3th.
Leave a Reply