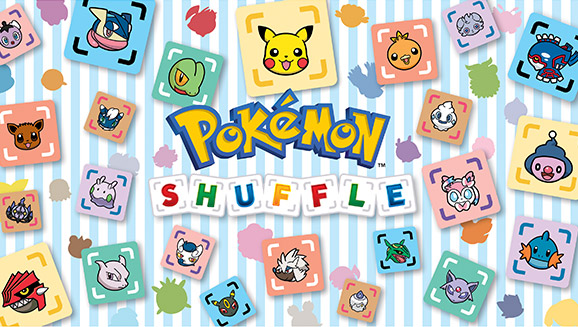 This week in Pokemon Shuffle the Ultra Challenge Stage will be Tapu Koko and the Great Challenge Stage will be Shiny Charizard, Omastar, Breloom, Piplup (Winking) and Zekrom. The daily Pokemon are the Rotoms with Fan Rotom, Frost Rotom, Heat Rotom, Wash Rotom and Mow Rotom and the Pokemon Safari includes Burmy Trash Cloak, Deerling, Morelull, Venonat, Sawsbuck, Shiinotic, Pikachu (Angry), Venomoth, Wormadam Trash Cloak and Wimpod. Finally the Competitive Stage is Mega Pinser and the Once Per Day stage is Jellicent (Female).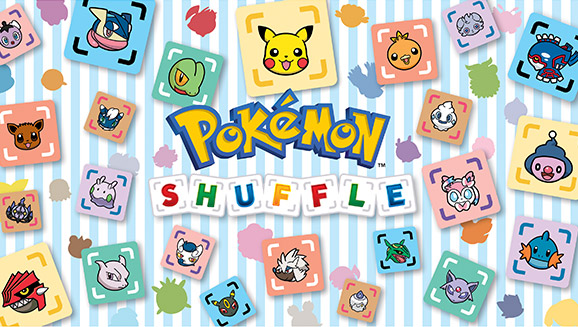 This week in Pokemon Shuffle we have the ultra challenge stage with Zygarde complete form and great challenge stage featuring Blissey (Winking), Cradily, Chimchar (Winking), Manaphy and Talonflame.
Daily Pokemon are Oricorio Sensu Style, Pyukumuku, Oricorio Baile Style, Mudbray and Dartrix. One chance per day Pokemon is Frillish (Female). The competitive stage is Mega Alakazam and Pokemon Safari is Oddish, Abra, Tauros, Bounsweet, Gloom, Kadabra, Steenee, Vileplume, Alakazam and Tsareena.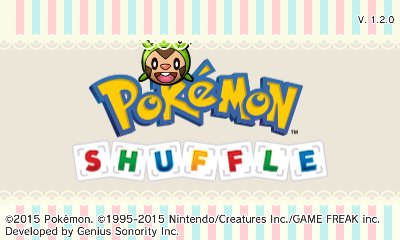 This week in Pokemon Shuffle we have the ultra challenge being Shiny Ho-oh and the great one including Raichu (Alolan), Armaldo, Shaymin Sky Forme, Mudsdale & Oranguru. Once per day is Tornadus, special stage being shiny Tyranitar and daily Pokemon of Oricorio P'au Style, Alolan Grimer, Dewpider, Alolan Sandshrew & Brionne. Lastly there is a Diancie Escalation Battle.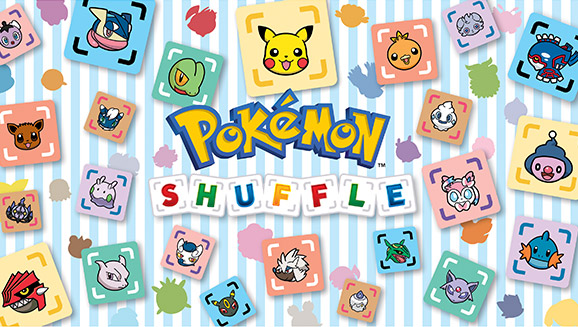 This week in Pokemon Shuffle the ultra challenge stage will be Pheromosa and great battle challenge will be Gyarados, Shiny Metagross, Noivern, Passimian and Minior. Daily Pokemon include Oricorio Pom-Pom Style, Wishiwashi, Komala, Fomantis, Torracat and the one per chance stage being Pinsir. Competitive stage will be Mega Gyrados and finally the Pokemon Safari will have Salandit, Alolan Geodude, Roggenrola, Alolan Graveler, Boldore, Rockruff, Mareanie, Togedemaru, Alolan Golem and Gigalith.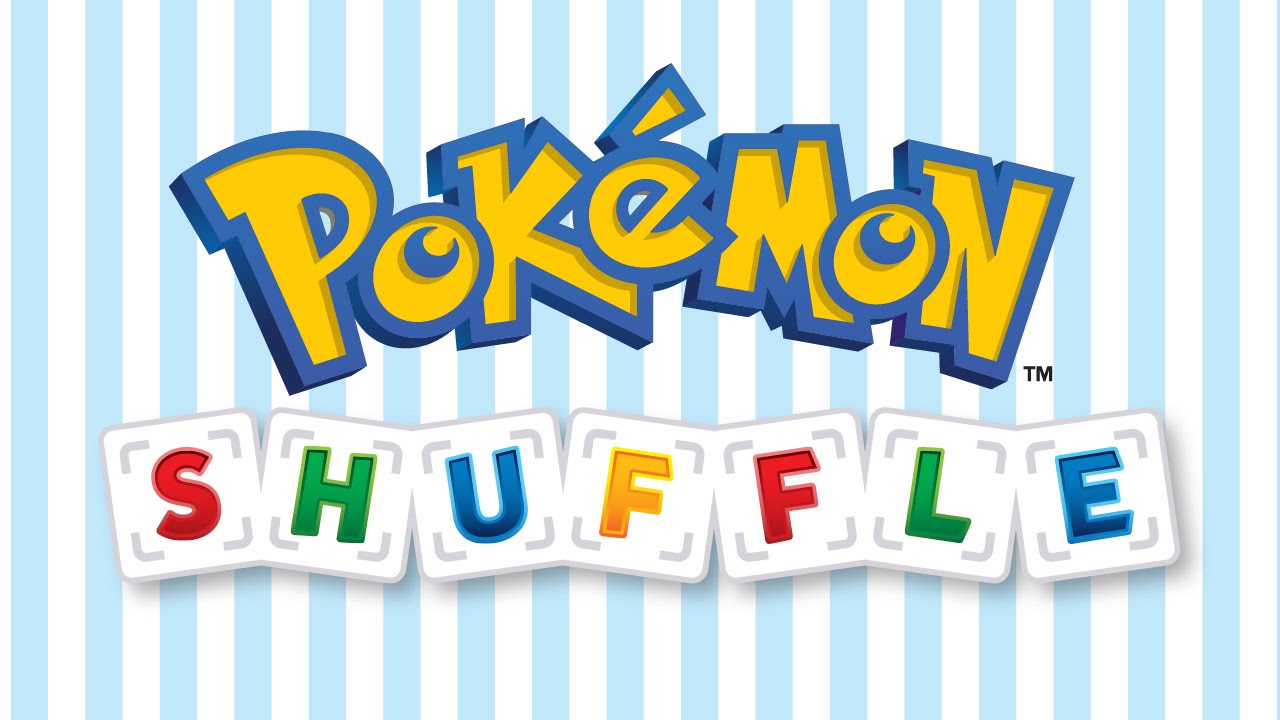 This week in Pokemon Shuffle we have the ultra challenge stage Black Kyurem with the great challenge stages Wigglytuff (Winking), Totodile (Winking), Wailord, Palkia and Toucannon. Daily Pokemon included Pikachu (Sleeping), Torchic (Winking), Treecko (Winking), Mudkip (Winking) and Castform (Winking) plus the one for day Pokemon being Cosmoem. Finally there is Shiny Mewtwo special stage and Latias Escalation Battle that will run two weeks.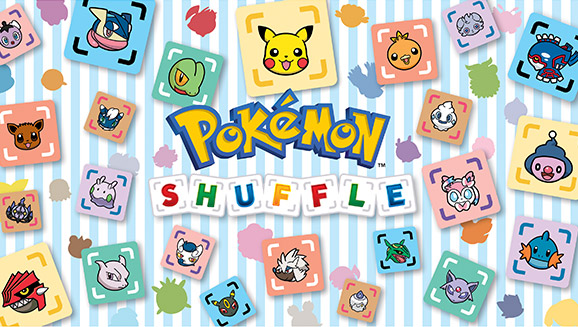 In this week of Pokemon Shuffle the Ultra Challenge stage is White Kyurem and the Great Challenge Stages are Chikorita (Winking), Dialga, Lycanroc, Toxapex and Salazzle. The one chance per day stage is Cosmog and the daily Pokemon are Lunatone, Tyrogue, Castform, Mantyke and Solrock. The competitive stage is Mega Manectric and Pokemon Safari includes Darumaka, Electrike, Plusle, Minun, Alolan Diglett, Darmanitan, Pikachu (Winking), Raichu (Winking), Manectric and Alolan Dugtrio.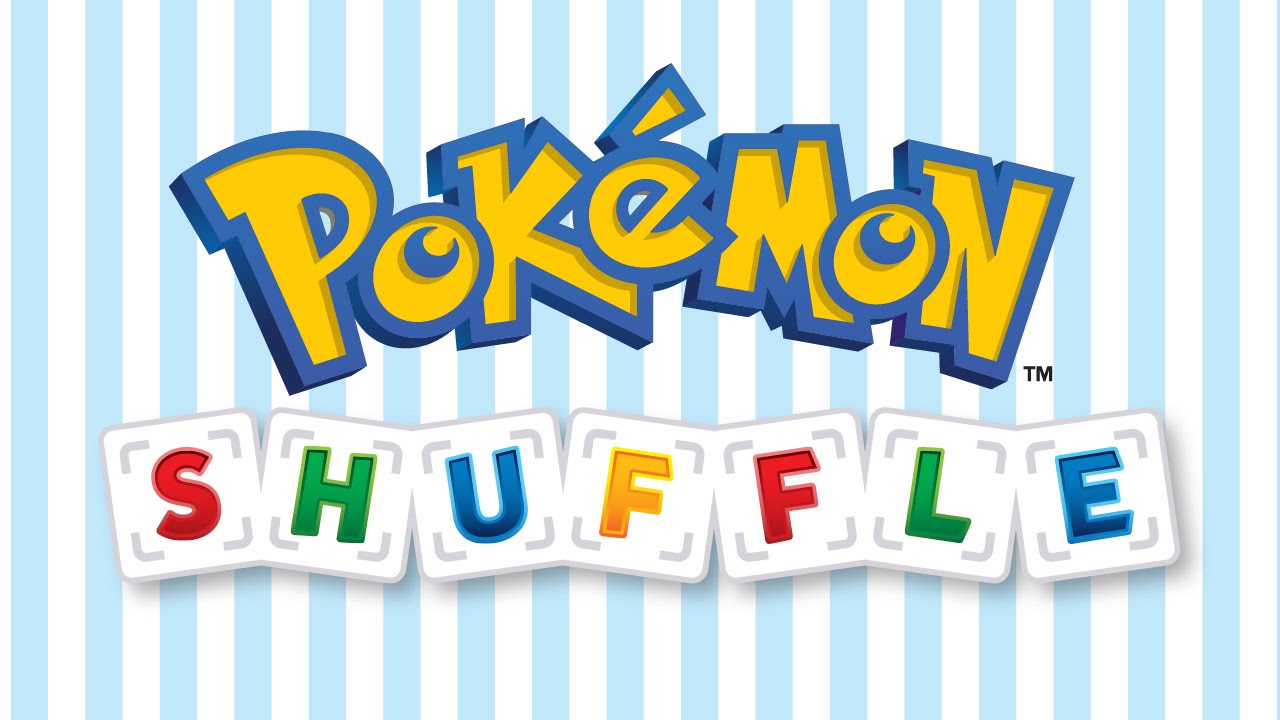 This week we get the ultra challenge stage for Buzzwole and the great challenge stages of Cyndaquil (Winking), Registeel, Groudon, Mimikyu & Dhelmise. The daily Pokemon are Maractus, Dunsparce, Qwilfish, Durant & Heatmor and the once per day Pokemon is Landorus Incarnate Forme. Finally there will be a special stage for Genesect and a Giratina Escalation Battle that will remain for two weeks.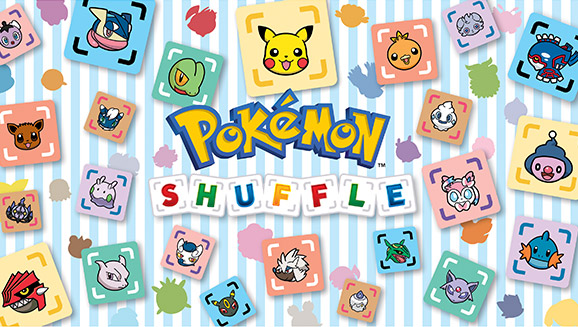 This week's Pokemon Shuffle update has Ultra Challenge stage Arceus plus Great Challenge stages: Alolan Muk, Regice, Kyogre, Drifloon and Drifblim. The daily pokemon are Seviper, Wynaut, Torkoal, Zangoose & Luvdisc. The once per day stage is Jellicent (Female) and the competitive stage being Mega Steelix. Finally the Pokemon Safari will include: Shellder, Krabby, Goldeen, Aipom, Seaking, Cloyster, Kingler, Ambipom, Shiny Magikarp and Shiny Gyarados.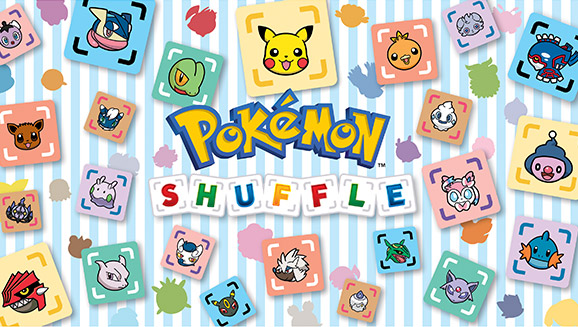 Firstly the great challenge stages include Feraligatr, Lugia, Escavalier, Shiny Hawlucha and Popplio; plus the the ultra challenge stage with Nilhigeo. Daily Pokemon are Spiritomb, Girafarig, Kecleon, Shuckle and Relicanth. The once per day stage will be male Frillish and competitive stage is Mega Garchomp.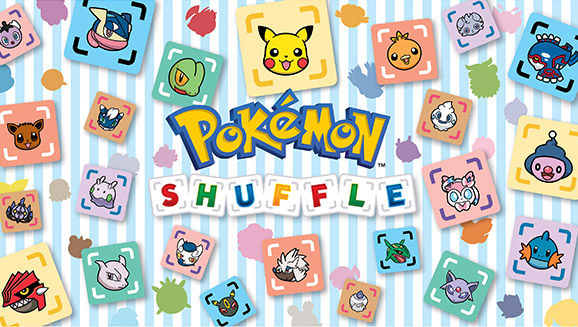 In this Pokemon Shuffle update the Regigias ultra challenge stage has started. The great challenge stages include Meganium, Ho-Oh, Emboar, Amoonguss and Rowlet. The daily Pokemon challenges are Druddigon, Pachirisu, Yamask, Tropius and Farfetch'd. A Tornadus Incarnate Form is available for the once per day challenge and Xerneas is a special challenge. Finally a Volcanion Escalation Battle will run two weeks.