Microids bringing Gear.Club, Blacksad, Syberia series, Flashback – Remastered Edition to Switch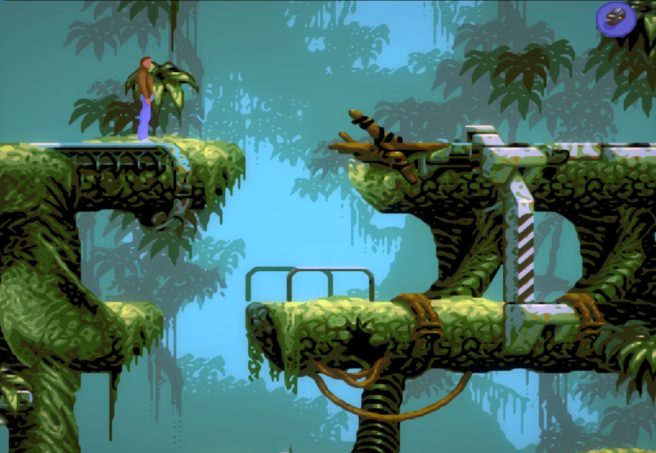 Microids is gearing up for some heavy support on Switch. The publisher announced several games for the platform today, including Gear.Club, Blacksad, the Syberia series, and Flashback – Remastered Edition. Syberia 3 for Switch was previously known, but the first two games are also coming.
These games will begin to release starting in Q3 this year all the way up through Q4 2018. Details and release windows for each game can be found below.
Gear.Club

Release date: Q4 2017

Platform: Nintendo Switch

Developer: Eden Games

Gear.Club is a racing simulation game in which players experience what it's like to drive the best cars in the world! In Gear.Club, they can drive and customise 30 legendary cars from 20 existing world-renowned car manufacturers. They will drive through breath-taking environments in over 400 races, including 200 unique tracks! The split screen mode will let players challenge their friends in league play, events and unlimited races. In addition to the more than 30 hours of gameplay, Gear.Club also has an online mode in which players must beat the best gamers in the world!

Blacksad

Release date: Q4 2018

Platforms: Nintendo Switch, PlayStation 4, Xbox One and PC/Mac

Developers: Pendulo Studios and Ys Interactive

Pendulo Studios is back with a new, fully-3D, adventure-mystery game based on the award-winning graphic novel: BLACKSAD. Players experience a brand-new adventure of the charismatic black cat and private detective, John Blacksad.

It's the early 50s, and corruption, money and fame are poisoning the sports world, in particular boxing. The owner of a boxing club is found dead, and his star boxer, soon to be taking to the ring in an important bout, has disappeared. To solve the case, John Blacksad must once again poke through the seedy entrails of New York City…

Syberia 1

Release date: Q3 2017

Platform: Nintendo Switch

Developer: Koalabs Studio

Kate Walker, a young New York attorney, has been sent to Europe to deal with the sale of an old automaton factory tucked away the French Alps. She never once thought that this job, which sounded so straightforward, would change her life forever. Soon she is embarked on a journey to the farthest reaches of Eastern Europe, accompanied by a rather particular automaton named Oscar. Together they discover incredible places, before they finally encounter Hans Voralberg. The genius inventor, who had set forth in search of the last mammoths on the legendary island of Syberia.

Syberia 2

Release date: Q4 2017

Platform: Nintendo Switch

Developer: Koalabs Studio

After completing her assignment – getting Hans Voralberg to sign the papers to conclude the sale of the factory – Kate decides to abandon her perfect life in New York to help the old man realize his childhood dream. Kate, the eccentric Hans, and the automaton, Oscar, make for a most unusual team, but together they set off on a brand-new journey. They are in search of the last legendary mammoths of Syberia, in the heart of a forgotten world.

Syberia 3

Release date: Q1 2018

Platform: Nintendo Switch

Developer: Koalabs Studio

The story begins when a Youkol caravan discovers a dying Kate Walker in the middle of Siberia. The nomadic people are accompanying the ancient migration of the great snow ostriches to the sacred steppes, their mating ground. Stuck in Valsembor, on the shores of a lake, they decide to take the ailing Kate to the medical clinic in the town. Feeling that she owes the Youkols her life, Kate decides to help them continue their journey.

Flashback – Remastered Edition

Release date: Q4 2017

Platform: Nintendo Switch

Developer: Paul Cuisset

Originally released in 1992 and developed by Delphine Software, Paul Cuisset's legendary action-adventure game – FLASHBACK – is back in a remastered edition this year. Paul Cuisset himself took the helm to ensure the remastering stays faithful to his original creation, while adding smooth vintage rendering.

The year is 2142. After fleeing a space ship, the eminent scientist Conrad B. Hart awakens, having lost his memory, on Titan, a colonized satellite. His enemies and kidnapers are snapping at his heels and he has to find a way back to Earth to answer the simple question: Who am I?
Source: Microids PR
Leave a Reply