Namco Museum hitting the North American Wii U Virtual Console tomorrow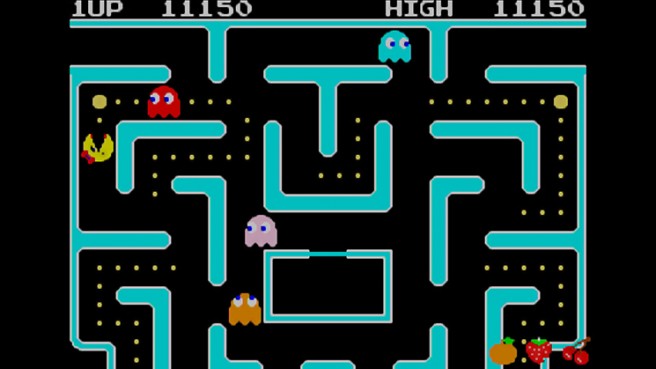 Namco Museum is coming to the North American Wii U Virtual Console tomorrow, Nintendo's website confirms. Pricing is set at $6.99.
For an overview of the classic title, read the summary below.
Namco Museum features five arcade games that will make you reminisce about the old days. In this version, you will be able to change the settings to control the number of lives, difficulty level, and goals for advancing! Every time you start a game, your high score will reset so you can try setting a new record!

Ms. Pac-Man – Guide the heroine through mazes as she collects pellets and avoids ghosts.
Galaxian – Single-shot swarms of enemies as they approach your starship.
Galaga – The successor to Galaxian. Control the starfighter as you fire multiple shots at lines of enemies.
Pole Position – Race against time as you lap around the racetrack to quality for the F1 race.
Dig Dug – Dig as deep as you can while eliminating enemies.
Leave a Reply