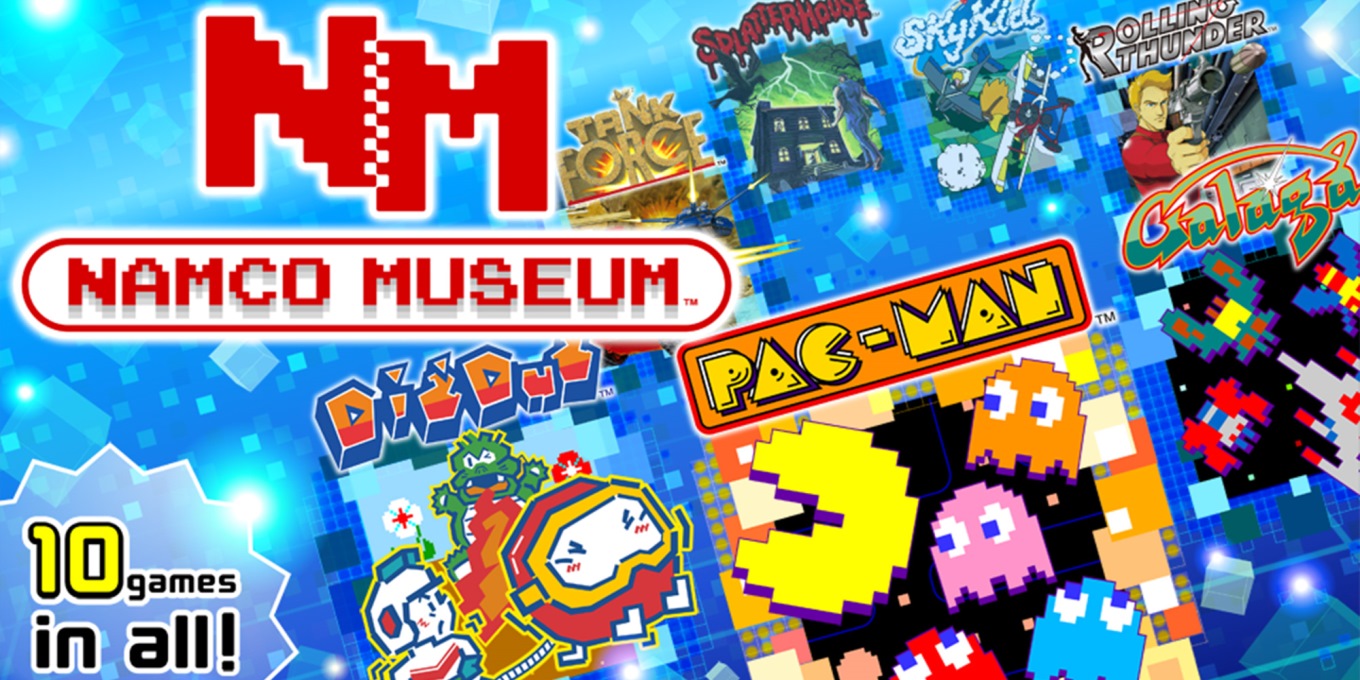 A new patch has been issued for Namco Museum on Switch. If you've downloaded the game, version 1.0.1. is available.
The patch notes are as follows:
– Improvement of input delay on some titles
– Game operation stability improvement
– Revising issue of displaying improper numbers on some ranking scores
* Some way to display ranking is changed
Bandai Namco also says that the input delay fix is just an improvement. The few frames delay is impossible to avoid due to the nature of Switch's hardware. It's impossible to be fixed completely.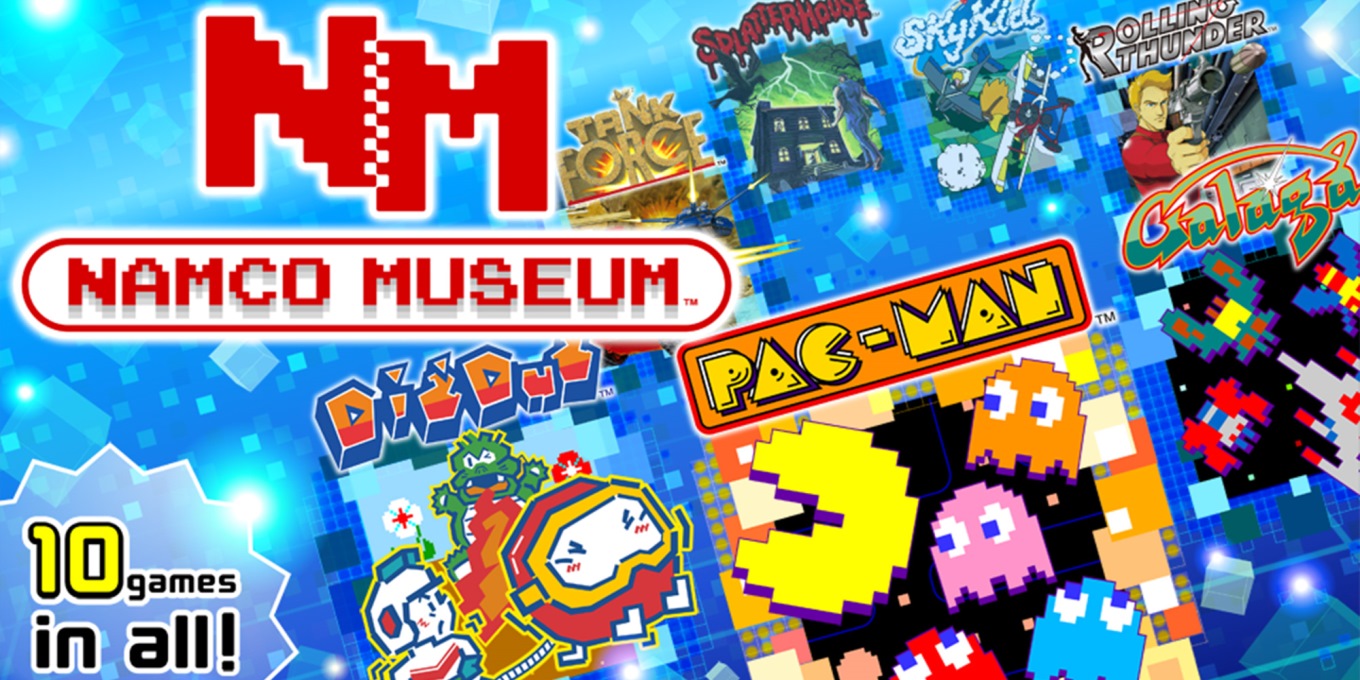 Namco Museum won't be out until tomorrow in North America and Europe, but it is already available in Japan. Watch some footage below.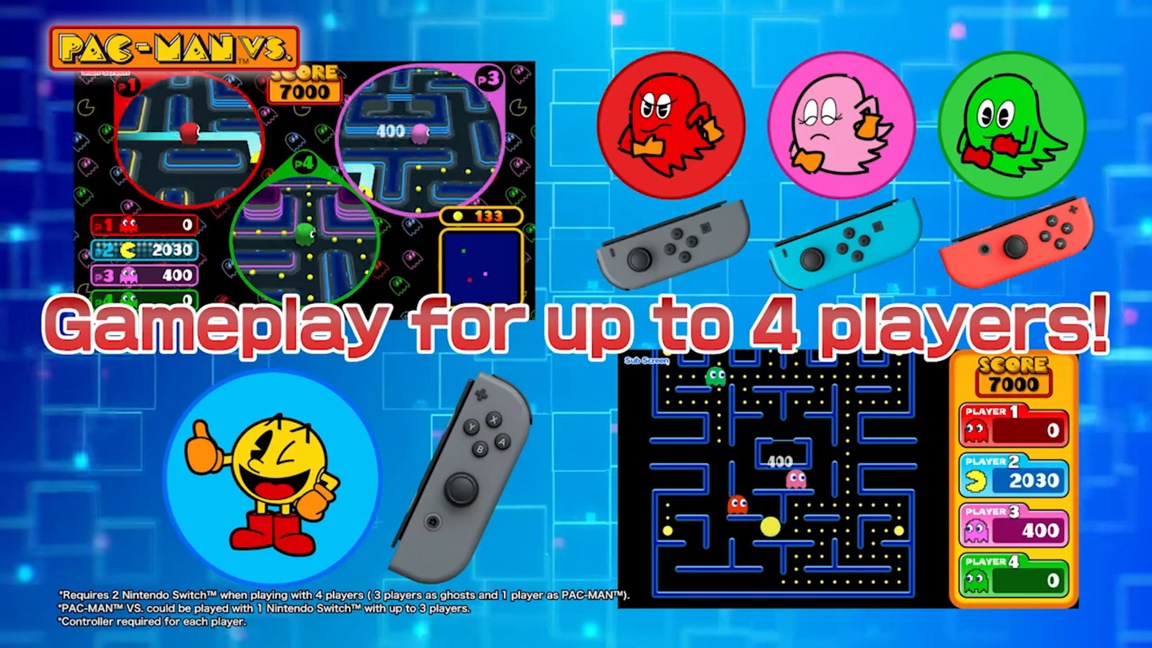 With Namco Museum officially hitting the Switch eShop tomorrow, Bandai Namco has published a launch trailer for the digital download. You can view it below.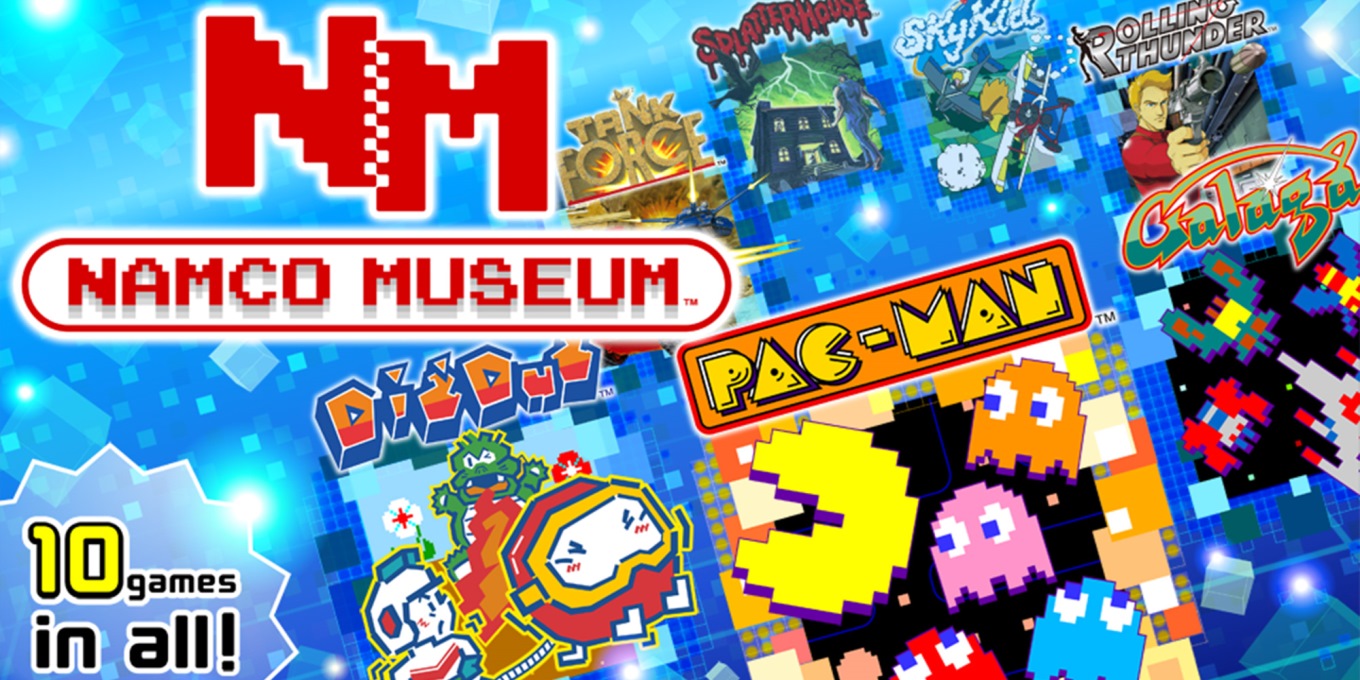 Namco Museum is just a few days off from its release on the Switch eShop. And thanks to a listing on the store, we have the game's file size.
Namco Museum will take up 876MB on Switch. In case you missed the news, it will be published on July 28.
Source: Switch eShop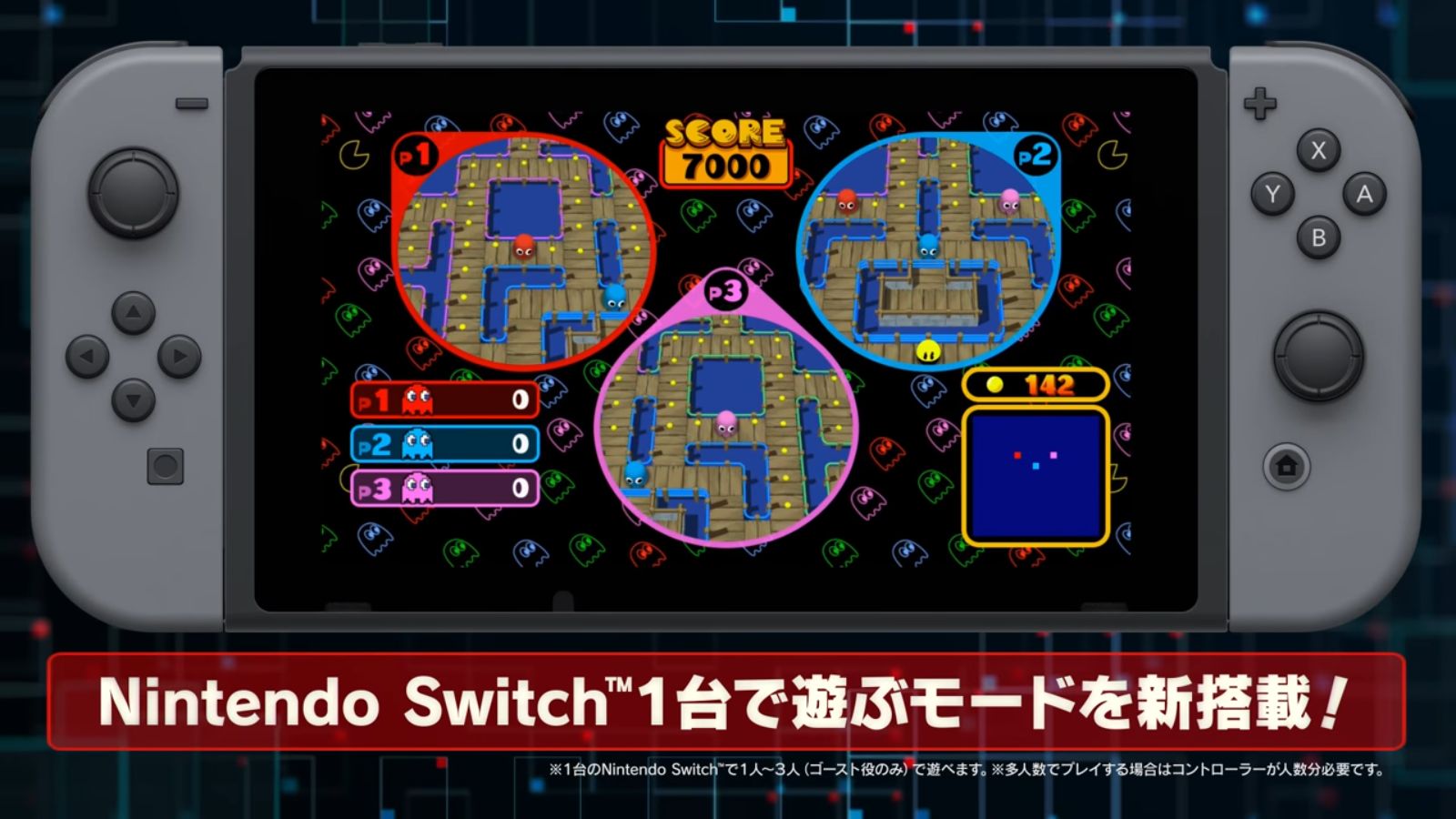 Namco Museum will be released in just a few days, on July 28th. Bandai Namco have released a new trailer for the game, which gives a nice overview of the various games and modes that are included. Give it a watch: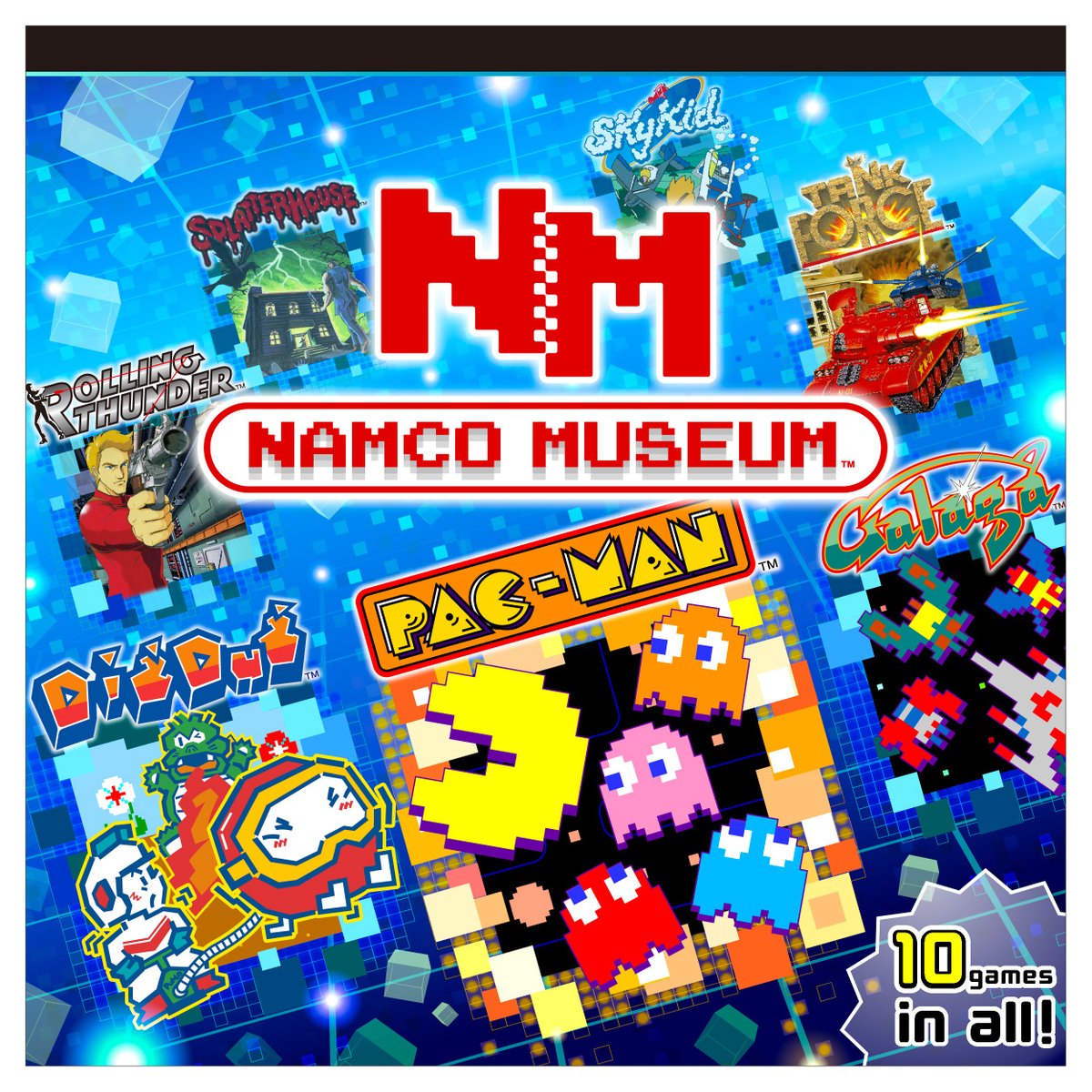 Bandai Namco provided an update on Namco Museum this week. Included in the news is that the digital release will support Download Play in Pac-Man Vs. through a free eShop app that can be used on a second Switch system. We have some additional details about Namco Museum aside from that feature.
First, Namco Museum will support all of Switch's play styles. You can experience the collection on a TV, in tabletop mode, or in portable mode.
All titles except Pacman Vs. can be played in not only horizontal screen but also vertical screen. Doing so makes each of the games closer to arcade screens. However, playing vertically in TV mode will require a television that supports pivot (rotating screen)
Challenge mode has been added for the ten original titles (not including Pacman Vs). Each game will have their own challenges, such as in Pac-Man. One of the challenges there is to "continuously eat Ghosts within 3 minutes".
Below are a few additional screenshots from Namco Museum showing menus, etc.:
When Namco Museum launches, players will be able to download a free app from the eShop. This will allow for Download Play on Switch, specifically for Pac-Man Vs.
If one person has purchased Namco Museum, the other Switch owner won't need a copy of the game. The second person will only need to download the free app for Download Play. One Switch system is used to play as Pac-Man while the other is for three people to play as the Ghosts.
Pac-Man Vs. can also be played with one Switch system with up to three players. However, with one unit, you'll be limited to playing as Ghosts.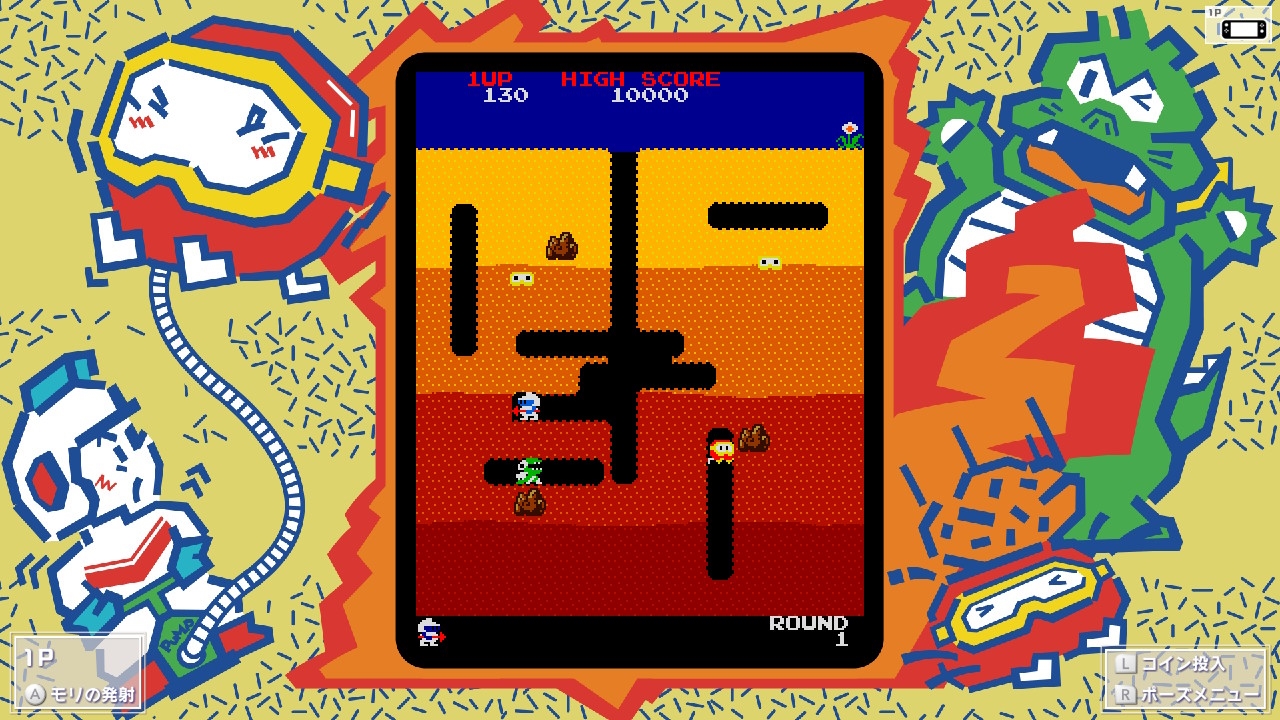 We've got a lot of new screens of horizontal and vertical modes in Namco Museum, there is also some screenshots of Pacman VS as well. You can check out all the images below, Namco Museum will be releasing later this month.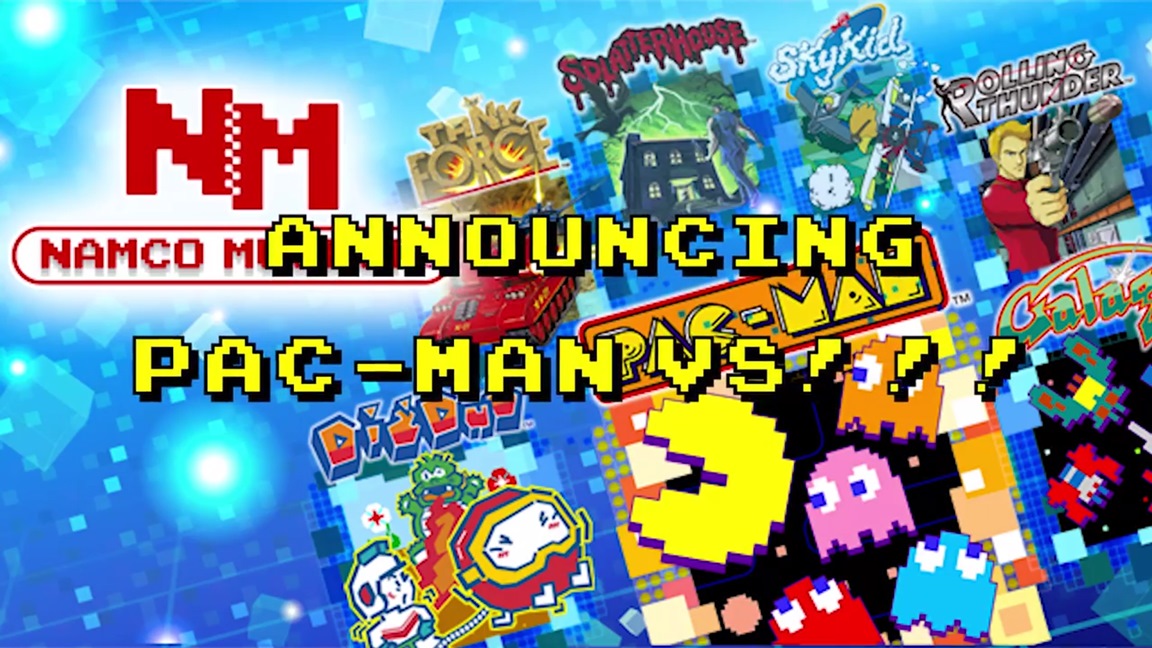 Namco Museum is about a month off, with Bandai Namco announcing today that the digital collection of titles is heading to Switch on July 28. This news applies to both North America and Europe.
Get a look at the newest Namco Museum trailer below:
We also have this overview:
PAC-MAN VS. is a four-player game based on the PAC-MAN series, originally created by Toru Iwatani. It was developed by Nintendo in 2003 under supervision by legendary game designer, Shigeru Miyamoto. In PAC-MAN VS., three players work together as the iconic ghosts and hunt down the fourth player, who has taken on the role of PAC-MAN, as they evade the ghosts and clear the maze of Pac Dots. Two Switch units are required to play as up to three ghosts play on one console and the PAC-MAN character plays on the other.

With NAMCO MUSEUM, players will be transported back to the days when coin-operated arcades reigned supreme for a truly nostalgic experience. Through the Nintendo Switch, retro arcade classics can be played anytime, anywhere, and against anyone through the game's online ranking system (PAC-MAN VS. will not be supporting online ranking system). Players nostalgic for the classic coin-op era can transform their Nintendo Switch into a miniature arcade cabinet by turning the handheld console vertically for a taller, slimmer screen that replicates the original arcade experience. The NAMCO MUSEUM classic catalog includes favourites from Namco's classic arcade collection, including PAC-MAN VS., PAC-MAN, Dig Dug, Galaga, Galaga '88, The Tower of Druaga, Rolling Thunder, Rolling Thunder 2, Sky Kid, Splatterhouse, and Tank Force.
Namco Museum will be priced at $29.99 / €29.99.
Source: Bandai Namco PR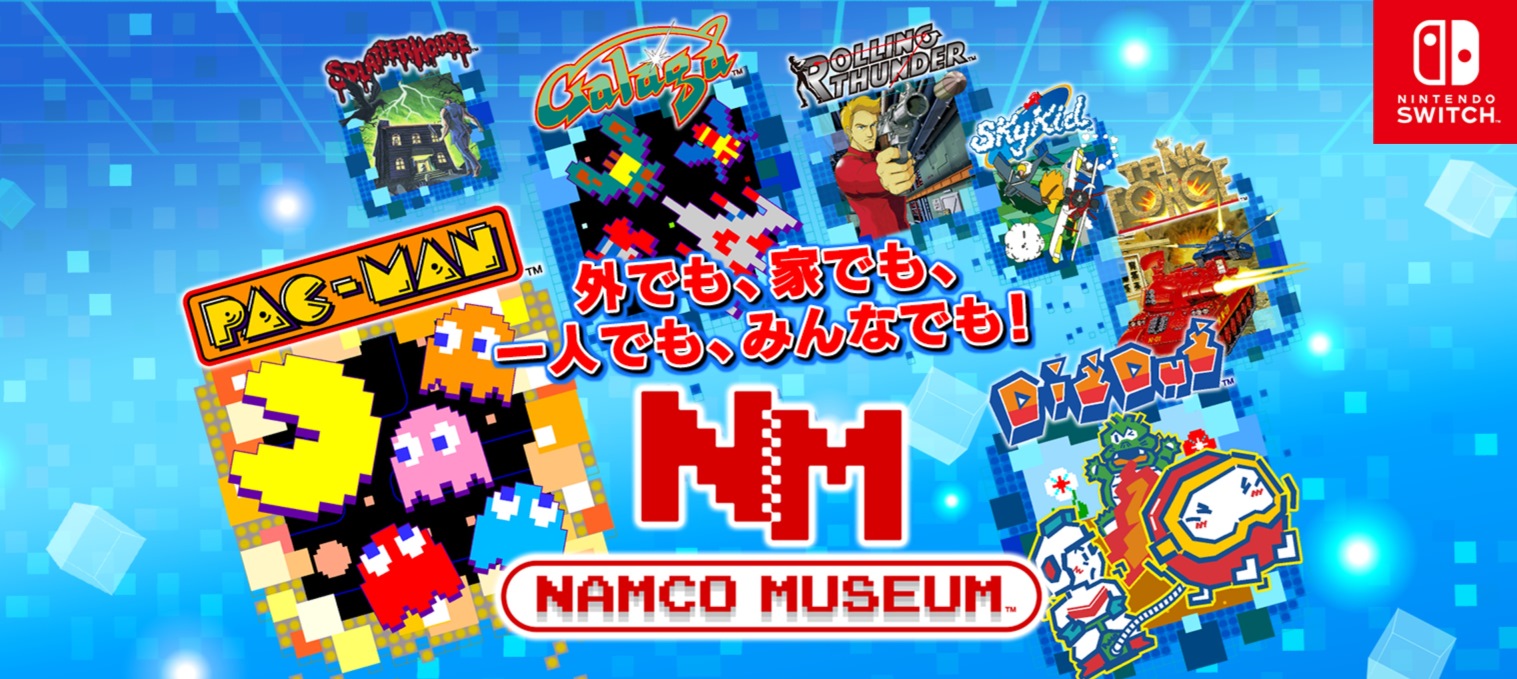 The official Namco Museum teaser site open for business today. You can access it here. It currently doesn't have much, but it does reconfirm the lineup of games included such as Pac-Man Vs. Expect more content on the page in the weeks ahead.