New Hero Character stage and Wispon unveiled for Sonic Forces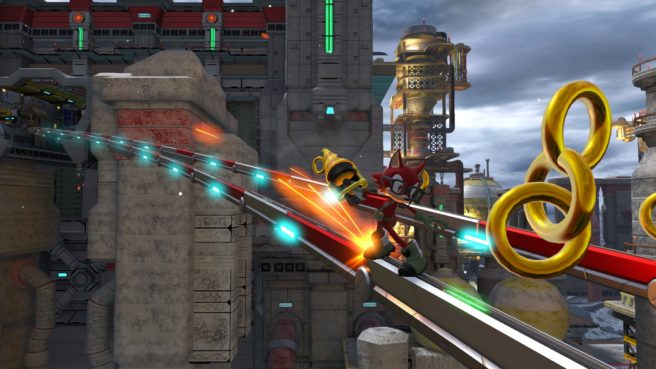 SEGA shared brand new screenshots from Sonic Forces today. The images provide a look at the customizable Hero Character utilizing the newly revealed Drill Wispon to destroy enemies and speed through the Chemical Plant.
Wispons evolve the concept of Color Powers from Sonic Colors and act as both offensive abilities and as a way to platform through levels quickly. You can equip your Hero Character with one of a variety of Wispons, including the Drill Wispon. This ability lets players drill dash on the ground to quickly traverse stages and climb walls. It can also be used to attack enemies by charging and launching a drill punch.
View the images below for a look at the Hero Character stage and the new Drill Wispon. We also have a new piece of art as well.
Source: SEGA PR
Leave a Reply