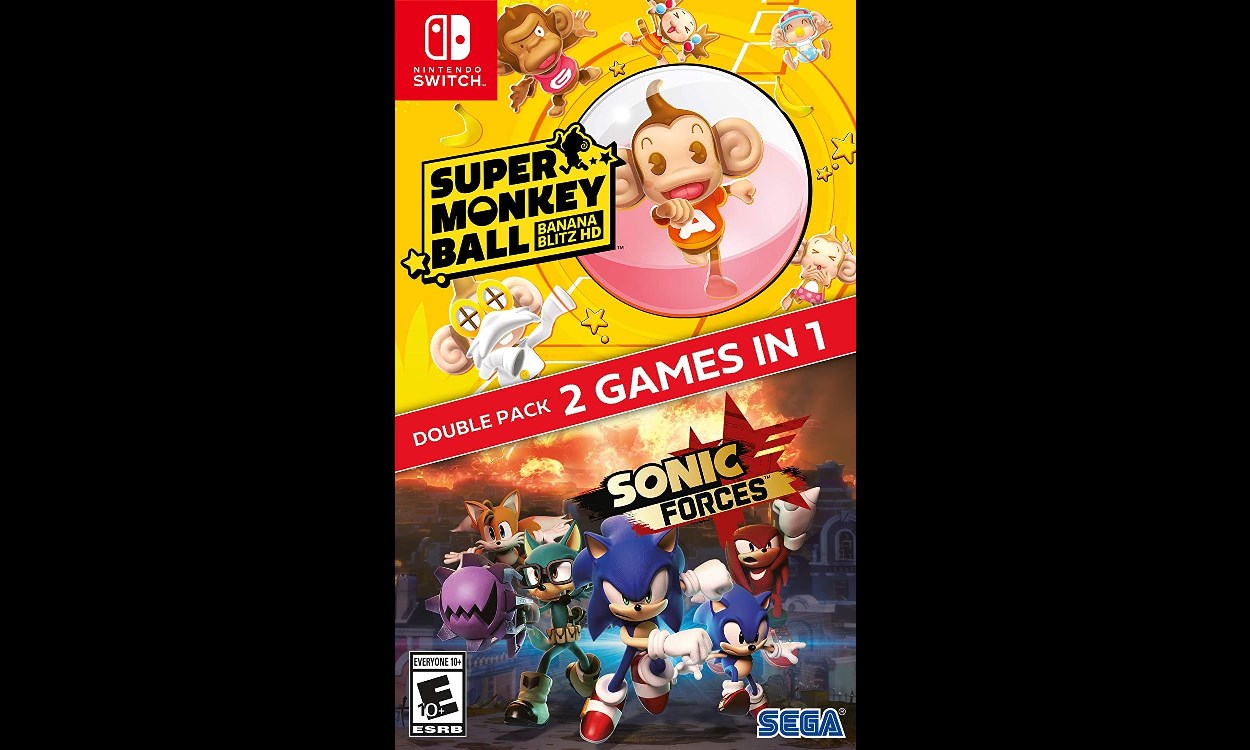 Amazon has posted the boxart for Sonic Forces + Super Monkey Ball: Banana Blitz HD Double Pack, which appears to be on track for October 26. Pre-orders are open here.
Also remember that SEGA has another similar release incoming with the Sonic Mania + Team Sonic Racing Double Pack. That one should arrive on the same day as well. If you'd like to pre-order, you can reserve that one here.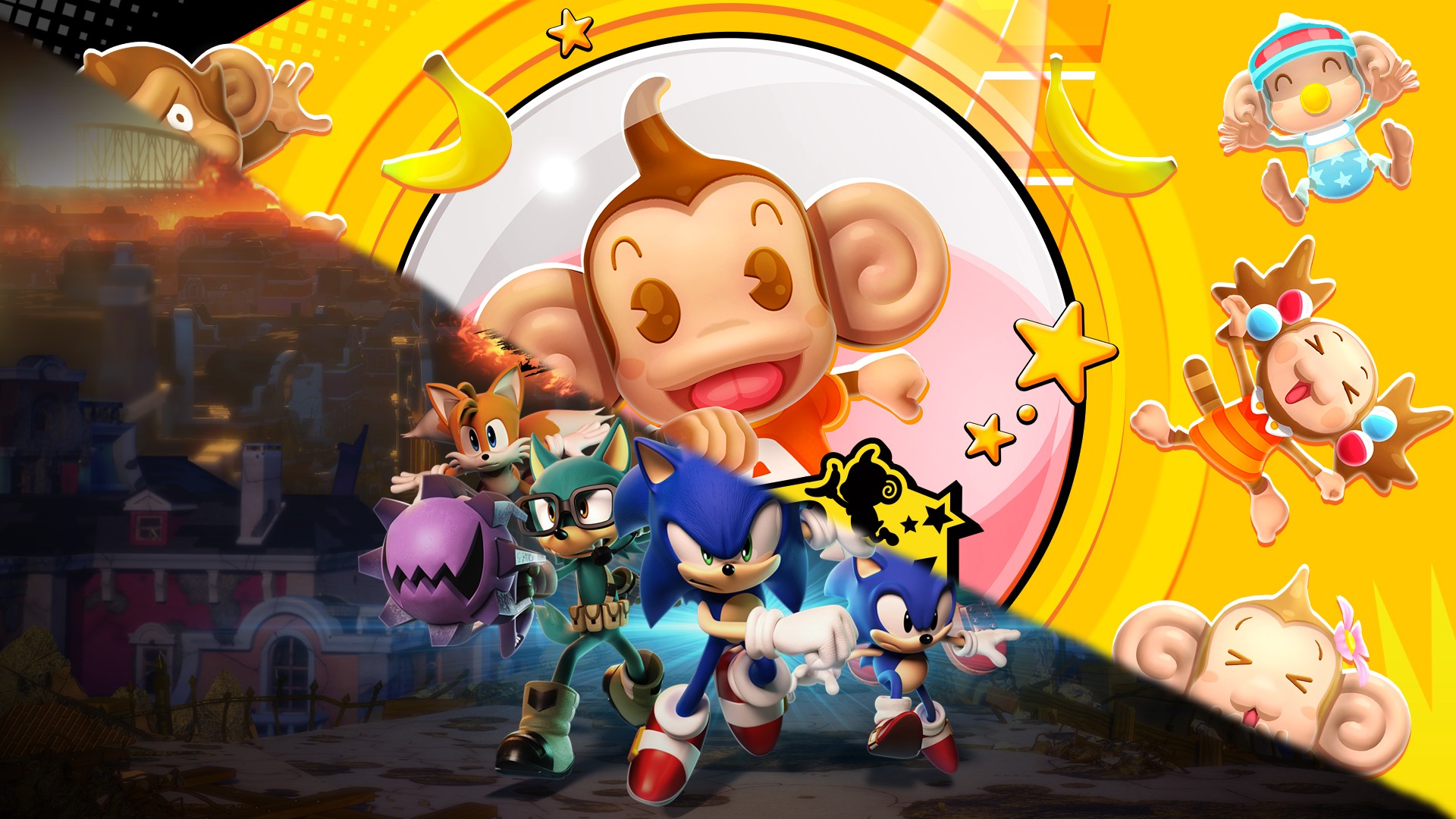 SEGA has a second double pack in store for Switch. As revealed by a GameFly listing, another package will be released featuring Sonic Forces and Super Monkey Ball: Banana Blitz HD. It should hit store shelves in October.
This past weekend, the Sonic Mania + Team Sonic Racing Double Pack was discovered for Switch, which is also planned for October. You can pre-order it on Amazon here.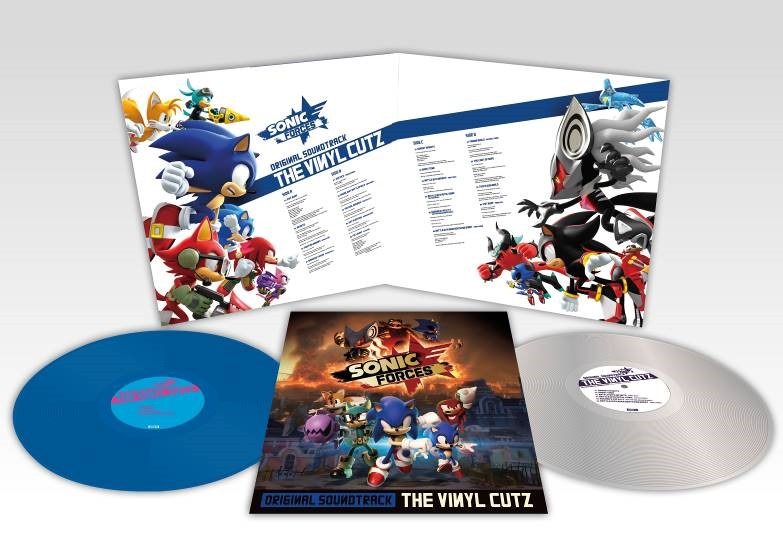 SEGA has announced that the official soundtrack of Sonic Forces will be released on July 31. Titled "Sonic Forces Original Soundtrack – The Vinyl Cutz", it contains 19 tracks on two vinyl discs. Below is the track list:
Side A
Fist Bump
Infinite
Fighting Onward – Space Port
Nowhere to Run – Prison Hall
Side B
Justice – Park Avenue
Moonlight Battlefield – Aqua Road
Virtual Enemies – Capital City
Set in Motion – Guardian Rock
Fist Bump – SXSW ver.
Side C
Sunset Heights
Ghost Town
Battle with Infinite – First Bout
Battle with Metal Sonic [US ver. Remix]
Eggman's Facility [Rhythm and Balance Remix]
Battle with Mega Death Egg Robot – Final Phase
Side D
Fading World – Imperial Tower
The Light of Hope
This Is Our World
Fist Bump – Piano ver.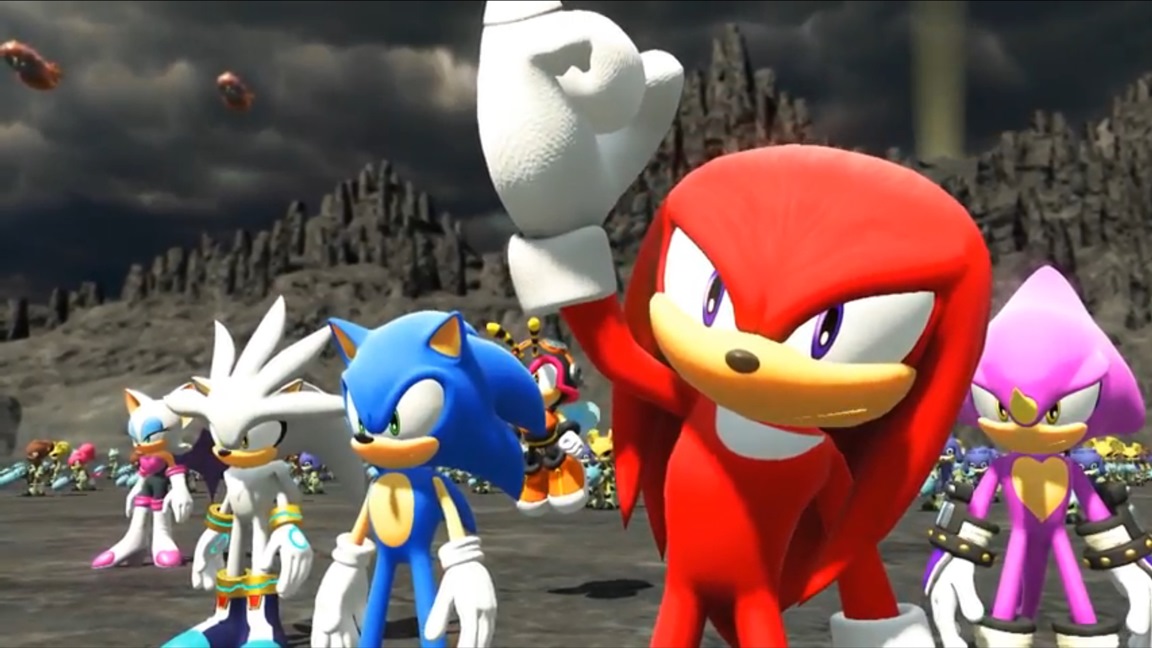 In its latest financial report, SEGA provided an update on the sales of Sonic Forces. The company said that it "performed strongly".
As far as specifics go, SEGA didn't have much else to say. An actual sales figure was not provided, nor were any comments on platform breakdowns.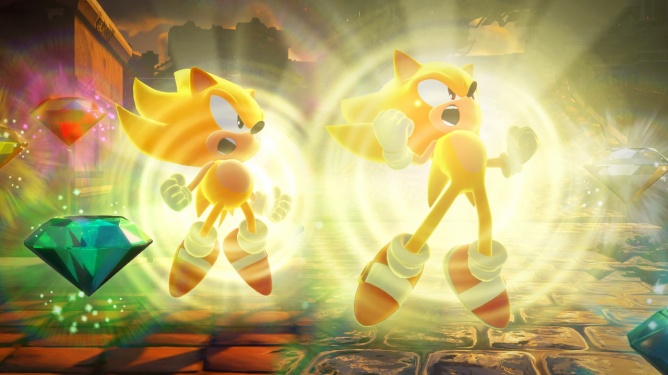 SEGA recently announced that the Super Sonic DLC in Sonic Forces will be made free forever. That wasn't the original plan, however.
The Super Sonic DLC launched at the end of December for free. After about a month, it was intended to cost $2. SEGA ended up reversing that decision a couple of weeks ago.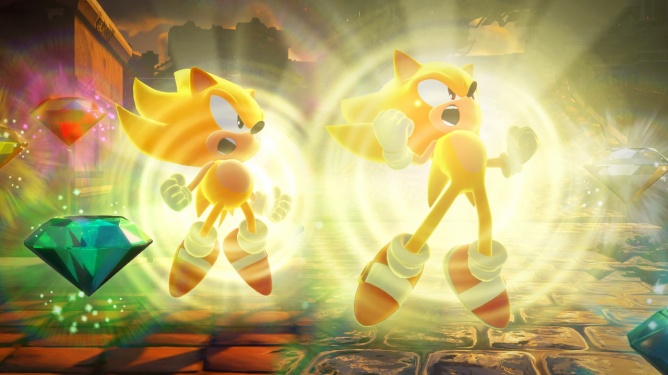 SEGA prepared some new DLC for Sonic Forces last month. By downloading an add-on, you can transform into Super Sonic.
There was a catch though. Originally, SEGA intended to make Super Sonic free for just a limited time. It was actually around today when the DLC was intended to cost $2.
Fortunately, SEGA has changed its mind. The Super Sonic DLC will now be free forever. You won't have to fork over any extra cash for it at any point in the future.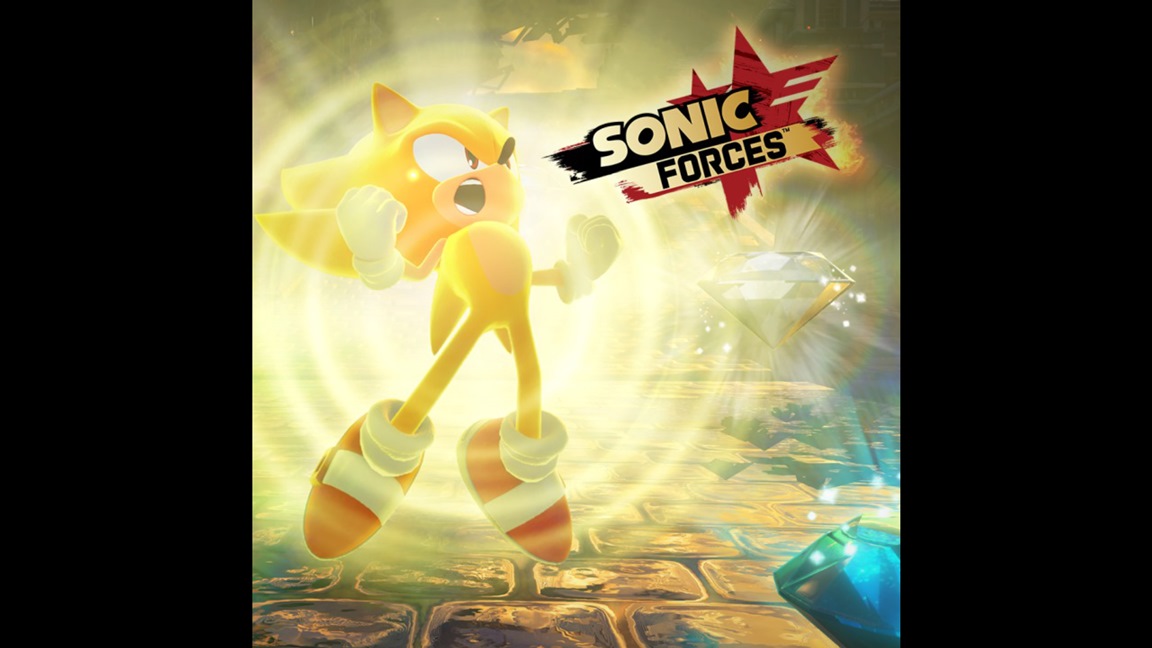 Update (12/22): The Super Sonic DLC is now live around the world, including North America.
---
Original (12/21): If you saw today's European Nintendo Download report, you may have noticed that Nintendo included a listing for Super Sonic DLC in Sonic Forces. That content is now starting to go live. It won't be available in North America until tomorrow, but it's up in Australia, and probably very soon in Europe as well.
Here's some footage:
The Super Sonic DLC is free… for now. SEGA will make it a paid download on January 23. When that happens, the DLC will cost $1.99 / €1.99 / £1.69.
Source: Switch eShop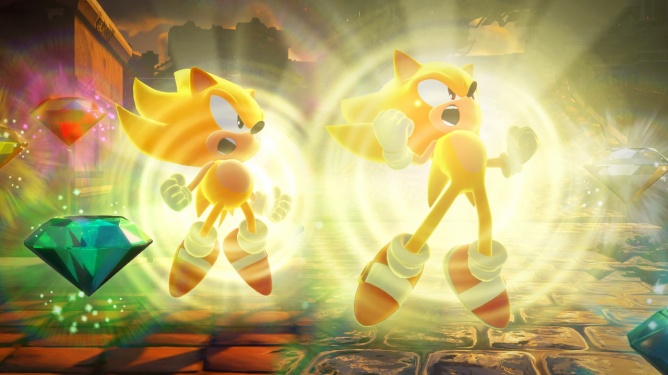 SEGA has prepared a couple of new trailers for the Super Sonic DLC in Sonic Forces. Both videos are attached below.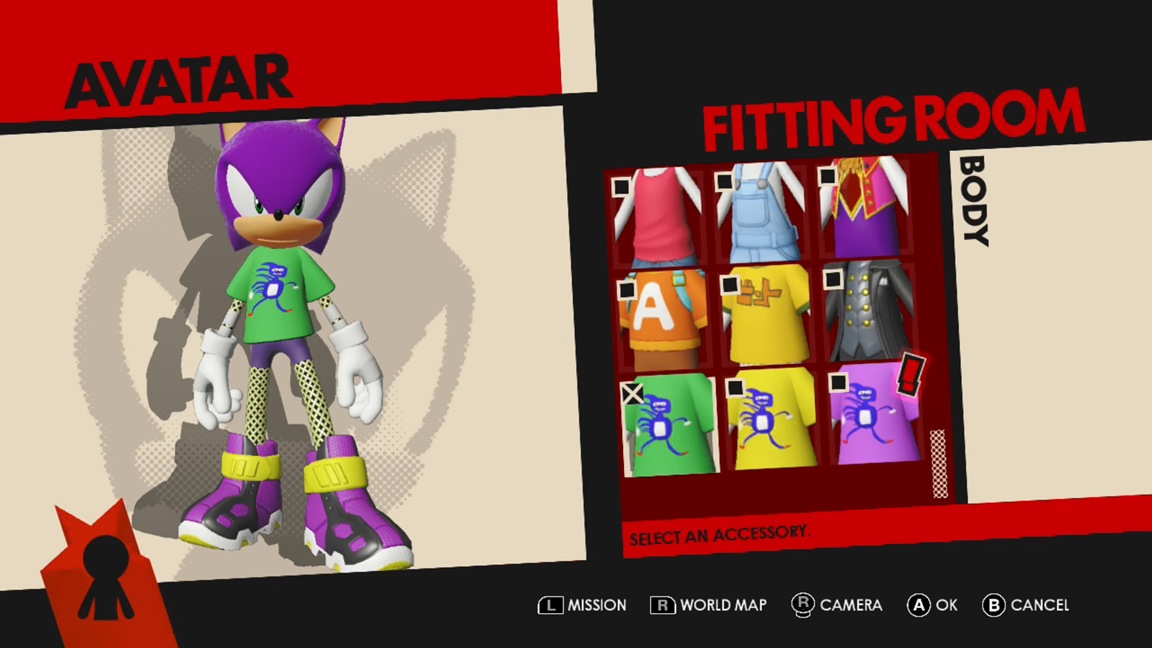 SEGA issued free "Sanic" T-shirts for Sonic Forces just a short while ago. Get a closer look at the DLC in the video below.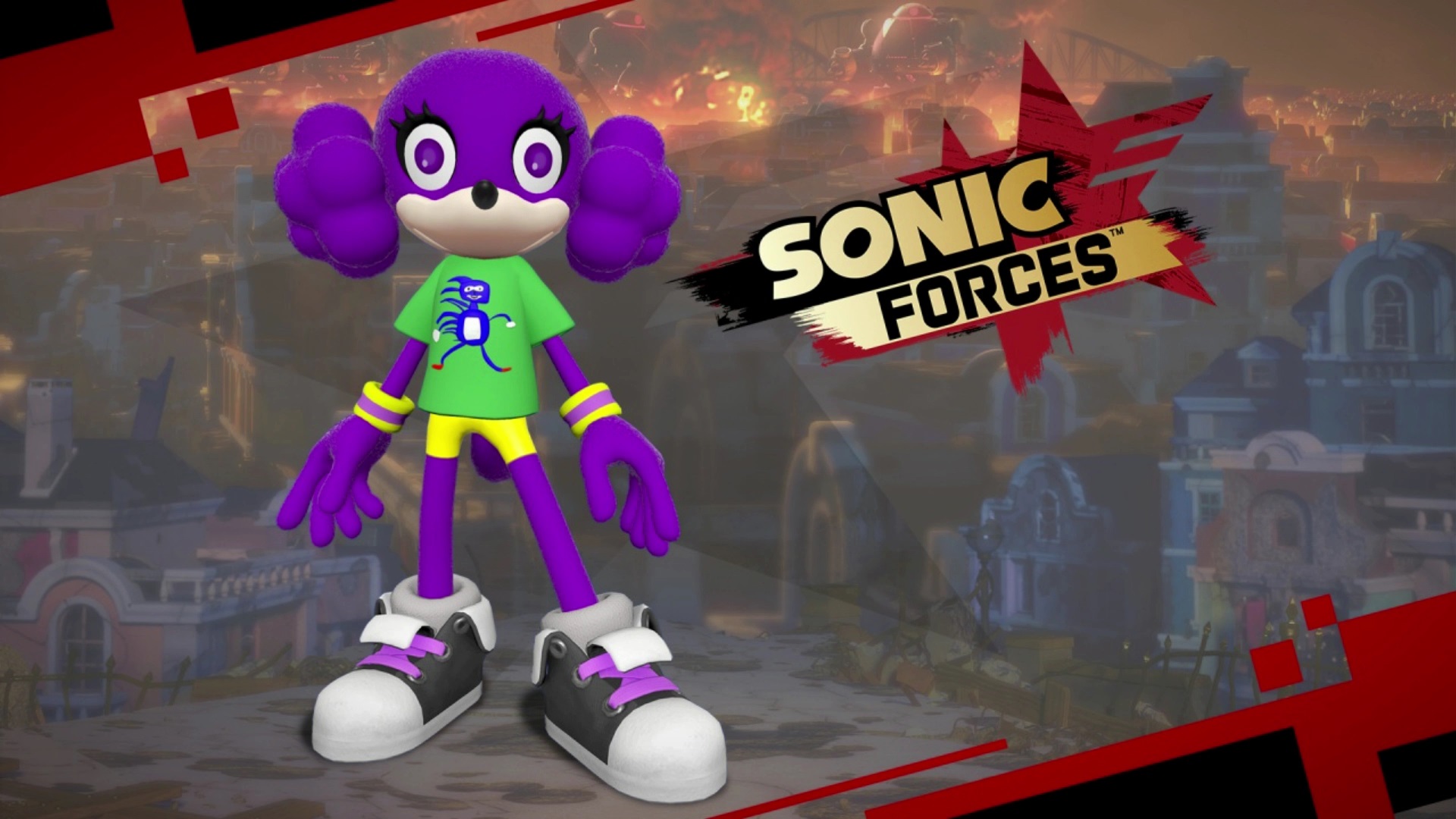 Shortly after Sonic Forces launched, dataminers found that the game had "Sanic" T-shirt content hidden away. It has now officially arrived as free DLC.
Head on over to the Sonic Forces eShop page, and you should quickly see that the DLC can be downloaded. SEGA says that the T-shirts, available for your custom character, feature "beautifully rendered art, and virtual threads organically grown on the snowing peaks of Mt. Fuji many years ago." At least they're having fun with it, right?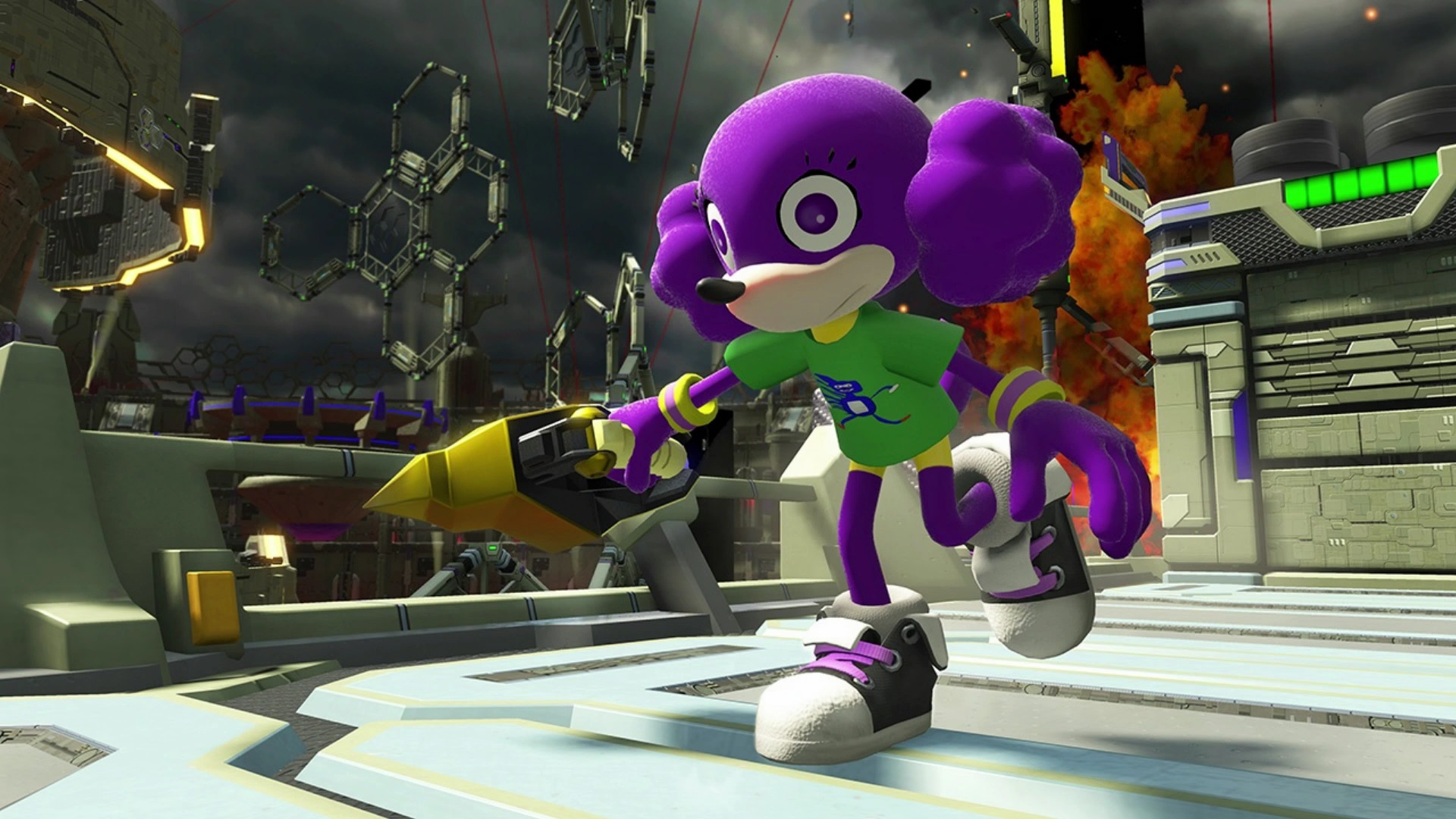 Source: Switch eShop