New Nintendo patent involves button accessory attachment, IR camera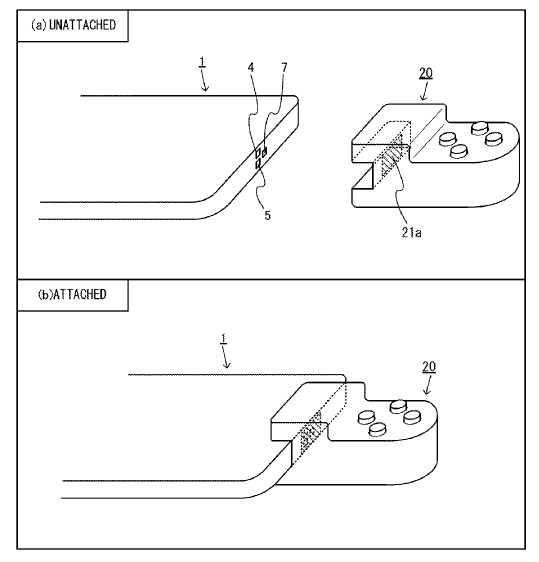 A trio of patents filed with the United States Patent and Trademark Office appeared today. Originally, they were filed on January 11.
This looks to be a partial continuation of a previous patent. Two explore the hand/gesture tracking functionality in more detail, but with the third, Nintendo makes mention of an accessory (buttons) to the side of the portable device, and using an infrared camera to read button presses instead of using any form of electrical connection between the two.
Here's the abstract:
"An example accessory can be attached to an information processing device. The accessory includes a housing, a movable operation section, and a movable portion. An inside of the housing is visible from an outside thereof through at least a portion thereof. At least a portion of the operation section is exposed on the outside of the housing. The movable portion is placed at a position inside the housing that is visible from the outside of the housing through the portion of the housing. A position and/or an attitude of the movable portion changes in response to the operation section being operated."
You can find the three patents here, here, and here. The third one is definitely the most interesting out of the bunch.
Leave a Reply