Nintendo Badge Arcade – North American updates for the week of January 30, 2017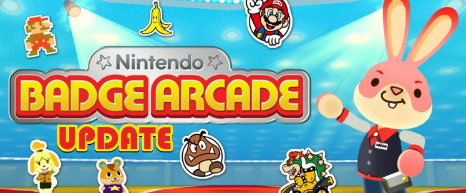 Update: Added in Sunday's updates.
---
Nintendo Badge Arcade has been receiving daily updates since heading to the 3DS eShop. Because it's continually updated with content, we're rounding up all of the additions and changes in a weekly post.
Here's what's on tap for the week of January 30:
January 30
– 16 Fire Emblem panels
– 7 Yo-kai Watch 2 panels (5 with 1 day left)
– 6 Splatoon panels (3 with 1 day left)
– 1 free play
January 31
– 24 Fire Emblem panels (2 days left)
– 2 Yo-kai Watch 2 panels (2 days left)
– 3 Splatoon panels
February 1
– 24 Fire Emblem panels (1 day left)
– 2 Yo-kai Watch 2 panels (1 day left)
– 3 Splatoon panels
February 2
– 8 Ashley panels
– 4 Pokemon panels
– 3 Splatoon panels
– 3 Pushmo panels
– 7 Zelda: Tri Force Heroes panels
– 3 Mario Kart panels
– 2 Mario icon panels (1 day left)
– 1 free play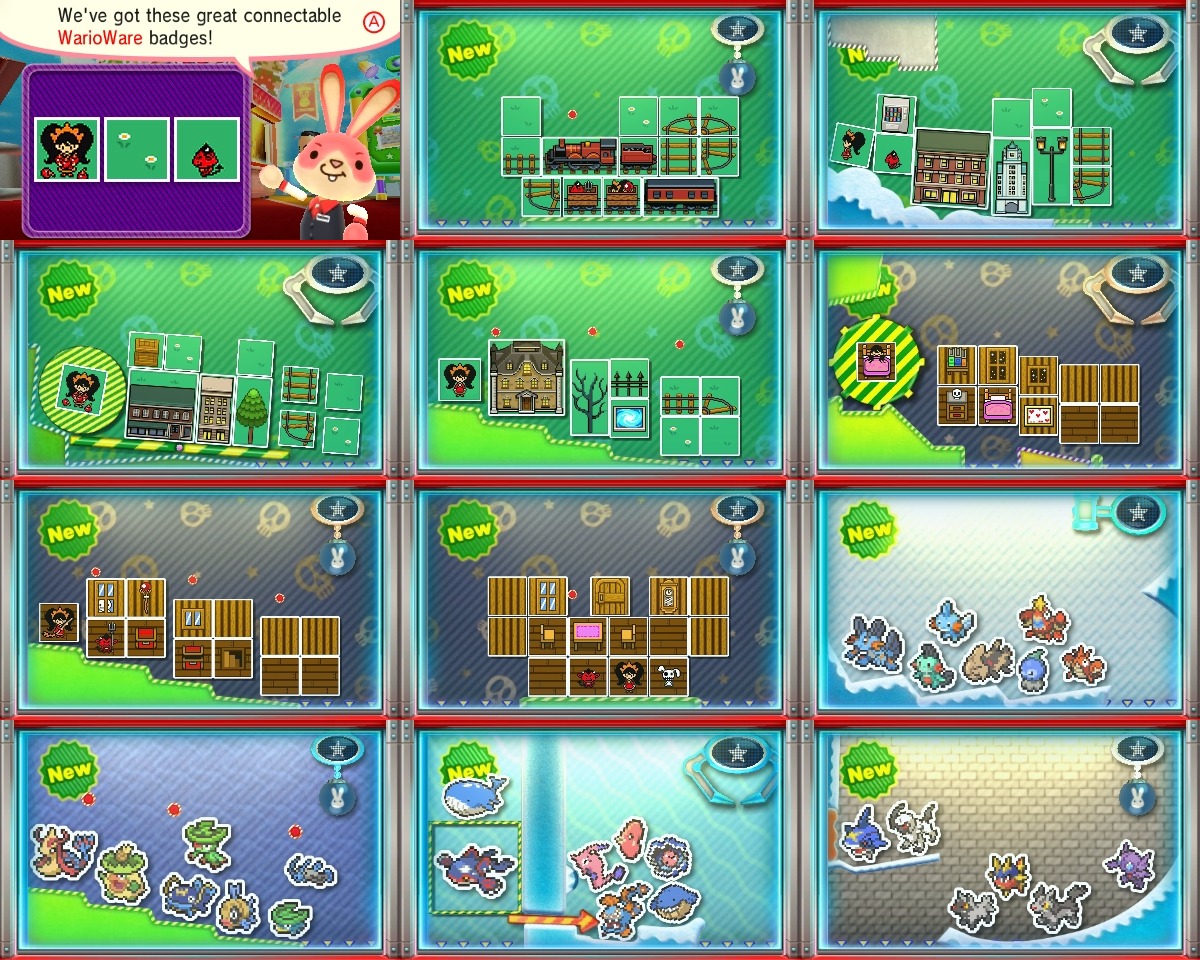 February 3
– 8 Ashley panels
– 4 Pokemon panels
– 3 Splatoon panels
– 3 Pushmo panels
– 7 Zelda: Tri Force Heroes panels
– 5 Mario Kart panels (2 with 1 day left)
February 4
– 8 Ashley panels
– 4 Pokemon panels
– 3 Splatoon panels (2 days left)
– 3 Pushmo panels
– 7 Zelda: Tri Force Heroes panels
– 5 Mario Kart panels (2 with 1 day left)
February 5
– 8 Ashley panels (1 with 2 days left)
– 4 Pokemon panels (2 days left)
– 3 Splatoon panels (1 day left)
– 3 Pushmo panels (2 days left)
– 7 Zelda: Tri Force Heroes panels
– 5 Mario Kart panels (2 with 1 day left)
Leave a Reply