Nintendo reveals the best-selling Switch games of 2017, sort of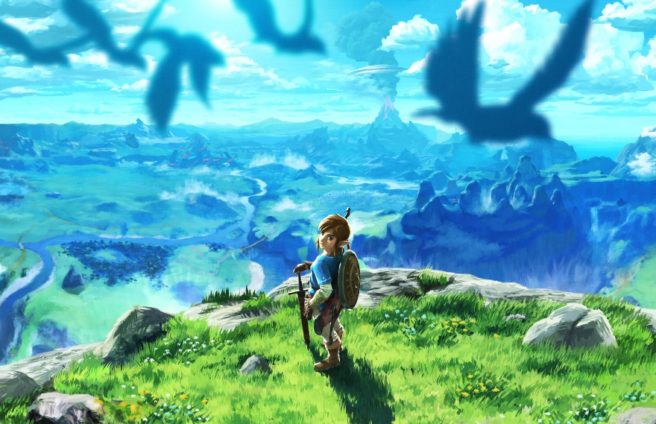 It's been a busy year for Nintendo and Switch, with many titles launching on the platform since its debut in March. With 2017 coming to a close, Nintendo has decided to share a listing of the system's best-selling games this year. Sort of. There are a couple of caveats to consider.
But first, on with the list:
1. Zelda: Breath of the Wild
2. Super Mario Odyssey
3. Mario Kart 8 Deluxe
4. Splatoon 2
5. Mario + Rabbids Kingdom Battle
6. ARMS
7. 1-2 Switch
8. Minecraft: Nintendo Switch Edition
9. Stardew Valley
10. Snipperclips
11. Sonic Mania
12. Pokken Tournament DX
13. Super Bomberman R
14. The Elder Scrolls V: Skyrim
15. Ultra Street Fighter II: The New Challengers
16. The Binding of Isaac: Afterbirth+
17. Xenoblade Chronicles 2
18. Puyo Puyo Tetris
19. Shovel Knight: Treasure Trove
20. Overcooked: Special Edition
Nintendo distributed this information in a news update on Switch. The notice is officially titled "The bestselling Nintendo Switch games of 2017." However, at least for now, we have to operate under the assumption that the data is based on eShop sales in the Americas only. There are no similar notices in other territories like Europe or Japan, and the bottom of the post mentions that the news was distributed for Nintendo Account holders in the Americas. We'll let you know if Nintendo publishes any additional data or information.
Source: Switch news
Leave a Reply