Nintendo reveals the top 20 most-tapped characters in Fire Emblem Heroes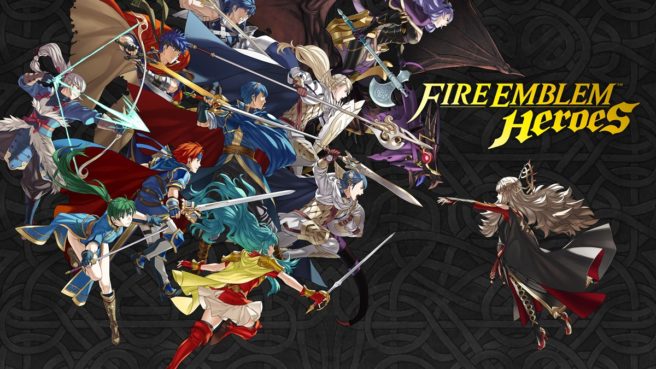 Fire Emblem Heroes is soon celebrating its first anniversary. In honor of the occasion, Nintendo and Intelligent Systems have started sharing some interesting stats about the game.
The first information we have pertains to the most tapped characters. It seems the app does in fact track how many times you tap on the different heroes on the main menu.
Here are the full results, as calculated between February 2, 2017 and January 28, 2018:
1. Anna (Fire Emblem Heroes) – 20,816,626
2. Lucina (Fire Emblem Awakening) – 18,066,218
3. Male Robin (Fire Emblem Awakening) – 16,477,638
4. Takumi (Fire Emblem Fates) – 15,772,754
5. Camilla (Fire Emblem Fates) – 15,611,649
6. Sharena (Fire Emblem Heroes) – 14,751,518
7. Alfonse (Fire Emblem Heroes) – 14,447,699
8. Marth (Fire Emblem: Shadow Dragon) – 14,034,831
9. Olivia (Fire Emblem Awakening) – 12,186,720
10. Raigh (Fire Emblem: The Binding Blade) – 11,549,935
11. Lyn: The Brave Lady (Fire Emblem: The Blazing Blade / Fire Emblem) – 11,043,462
12. Virion (Fire Emblem Awakening) – 11,008,101
13. Tiki (Fire Emblem: Shadow Dragon) – 10,878,121
14. Nino (Fire Emblem: The Blazing Blade / Fire Emblem) – 10,656,401
15. Matthew (Fire Emblem: The Blazing Blade / Fire Emblem) – 10,008,594
16. Lyn (Fire Emblem: The Blazing Blade / Fire Emblem) – 9,948,978
17. Hector (Fire Emblem: The Blazing Blade / Fire Emblem) – 9,936,140
18. Ike (Fire Emblem: Path of Radiance) – 9,835,839
19. Reinhardt (Fire Emblem: Thracia) – 9,764,842
20. Azura (Fire Emblem Fates) – 9,731,616

Leave a Reply