Nintendo UK hosting a stream for the NES Classic Edition tomorrow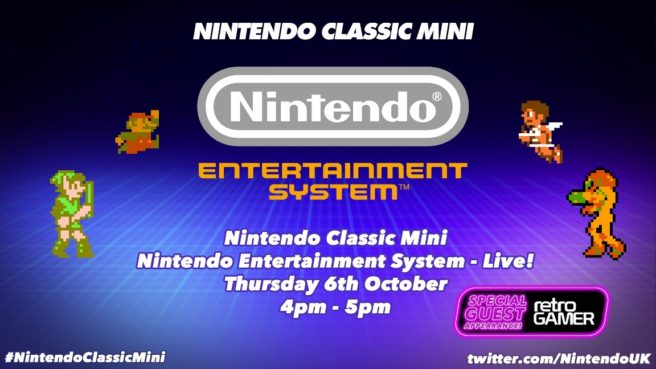 Nintendo UK will be offering an extensive look at the Nintendo Entertainment System: NES Classic Edition tomorrow. A live stream will be held for an hour at the following times:
– 8 AM PT – 9 AM PT
– 11 AM ET – 12 PM ET
– 4 PM in the UK – 5 PM in the UK
– 5 PM in Europe – 6 PM in Europe
Retro Gamer editor Darran Jones will be stopping by to show off some of the NES games in HD and 60Hz for the first time. One lucky viewer will also be able to win the hardware through a giveaway.
The stream will be hosted on Nintendo UK's Twitch page here. We'll also have it on the site a bit before it begins.
Leave a Reply