Rumor: NX development kit dimensions and mockup, is region-free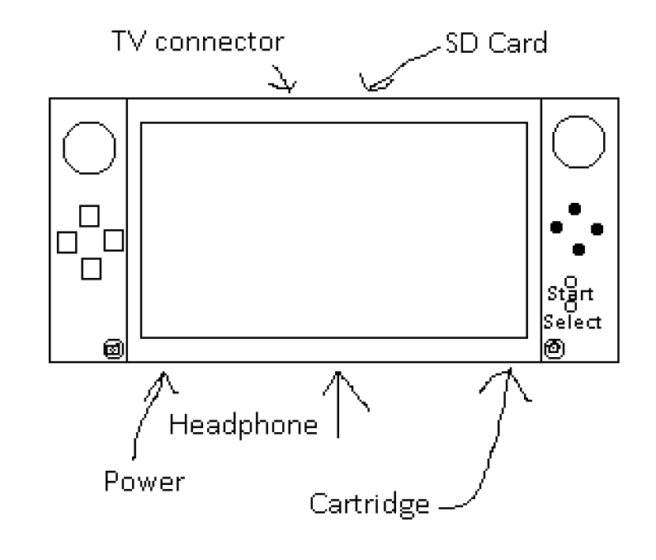 Let's Play Video Games has followed up with a third report about the NX within the past week.
Based on what the site has heard from one of its sources ("working on an NX title set to launch Holiday 2017, corroborated and lined up with information from sources we have worked with during the past week"), it claims to have information about the layout of the current development kit. A mockup image can be seen above.
As we've previously heard, the NX is supposedly a hybrid console with detachable controllers. The split d-pad, A, B, X, Y, and a camera / share button are all there. As for the size, the source writes the following:
"It's slightly thicker than the Nintendo 3DS XL when folded, so 25 mm, with a width of around 281 mm and a height of 92 mm with the controllers attached. Separated, the controllers have the same depth and height, and they both have a width of 38 mm, making the console itself have a width of 205 mm.

One final thing I thought I should discuss is how the controllers connect. They're both held by the console via a hole in each side of the system where the controllers can connect to. It sort of looks like this.

To take it out, there's a button on the back of each controller that lowers the center spike that keeps it in place, making it eject from the system."
The final part of today's report claims that NX development kits are currently region free. That information, coming from two separate sources allegedly, looks unlikely to change before release.
Leave a Reply