Rumor: Switch dev files provide new system details, images, specs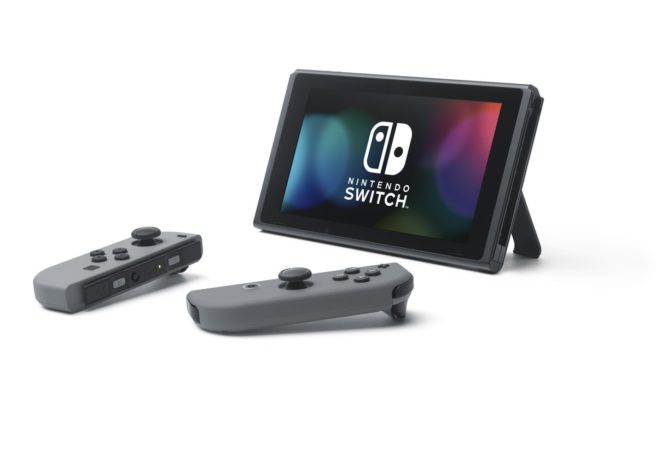 Update: Added in details about Nintendo's expanded online network and library called Network Extension (NEX).
---
Original: Earlier today, a new thread popped up in the Switch section of Reddit with very interesting information and images about Nintendo's new hardware. Someone seemingly managed to get a hold of several files, in-development images, and new shots of Switch (when it was known as NX) revealing additional information about the system, including specs. While some of the content might be outdated, there's no question that a good deal here is still relevant and applies to Switch's retail version.
There are three files online at the moment. We have an NX overview, system features guide, and SDev Kit quick start document.
Reddit user dreamsomebody compiled the following information based on what's surfaced:
System / general details
HD Rumble's technical name is a Linear resonant actuator
When in handheld mode, the Switch will have an unlock screen like a smartphone to prevent accidental waking.
The Switch features a Quick Menu. Press and hold the HOME Button for at least one second to display the Quick Settings screen on top of all other screens, including the HOME Menu and any applications. Unlike the 3DS, the active software will not be suspended when this menu is invoked
The Switch's keyboard will feature predictive text such as those on iOS and Android
System Settings will allow the user to edit the following settings:

Flight Mode Toggle
Enable/Disable Bluetooth
Manage Wi-fi
Manage NFC
Manage screen brightness
Screen lock
User Settings
Create/Edit Mii
Theme management
Controller management
System Update

Miis will have more options for hair, eyebrows, eyes, facial hair, glasses, mouths, and skin.
Miis will not store the creator's name, their favorites, and their birthday anymore. Anyone can edit Mii characters
Developers can create and sell Season Passes for their games
This document confirms an X1 like SoC using Maxwell on the final retail version
There are NO plans to provide an Internet Browser at this stage but developers are able to access a web applet to display specific websites within their game/app
A maximum of 8 users can be registered on a system
Friend requests and game invites CAN be sent from the console.

"Friend Presence is a feature that uses the Internet to convey information in real time about the online status of friends and the applications they are playing. Among possibilities, we see this being used in the application to check whether friends are in the joinable state, and to use the Friend List system feature screen to show what applications friends are playing."

A Nintendo Account can be linked to multiple Switches BUT save data is not automatically synchronised
There are TWO dev kit devices: SDEV and EDEV

SDEV – Has built-in ports; no built-in battery
EDEV – Resembles the retail product exactly but is black color

Game cards come in 1 GB, 2 GB, 4 GB, 8 GB, 16 GB, or 32 GB variations.
Online
Matchmaking:
This feature matches players for multiplayer games. It can be used to bring players together based on matching criteria from among unspecified numbers of users, or to create groups among friends only. Groups can be created temporarily for a multiplayer game, or they can be created as lasting entities usable as communities.
Ranking:
This feature uploads scores so users can get the relative rankings. Rankings can be calculated for only a certain period of time, or for only the scores of players registered in a certain group, and the score information can be periodically reset.
Data Store:
This is a network storage feature. Any data can be optionally saved to the game server. This saved data can be tagged, searched, and appended with ratings and the like.
Subscriber:
This is a messaging feature based on the publish-subscribe pattern. It can be used to post messages on certain topics, poll for posts on certain topic, and otherwise share information within the application.
As for the images and specs, here's the full rundown:
Again, some of this information may be outdated, as the files were apparently published in July. Based on what we know about Switch though, we can absolutely say that many of the details still hold true.
Leave a Reply