Shakedown Hawii a possibility for NX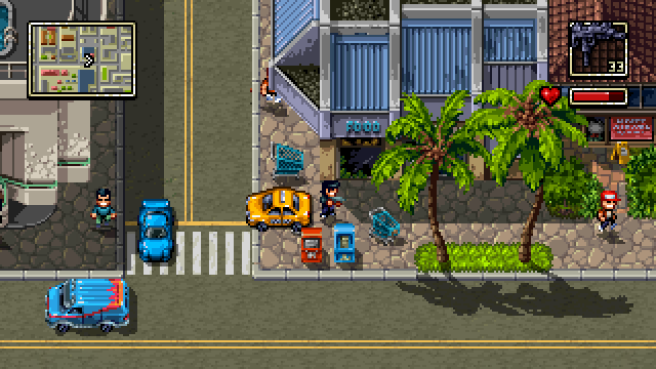 Earlier this week, Retro City Rampage developer Vblank Entertainment announced Shakedown Hawii. The project is already confirmed for 3DS, but that might not be the only Nintendo platform it'll be on. Creator Brian Proviciano is leaving the door open to the possibility of an NX version.
According to Proviciano:
"I'm currently targeting 3DS, but other Nintendo platforms are possible. I'm leaving the final decision until closer to launch since I'm not sure when the NX will come out. As the game is closer to completion and more is known about the NX, I'll be able to better make the decision."
This is really going to come down to when Shakedown Hawii is finished, and when NX will be launching. I guess we'll see what happens over time!
Thanks to Jake for the tip.
Leave a Reply