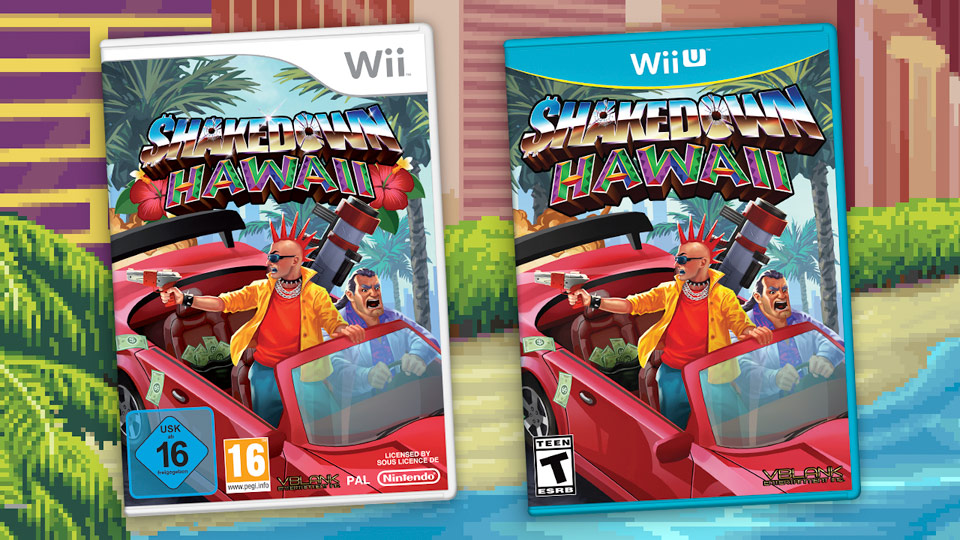 Shakedown: Hawaii is currently available on Switch and 3DS. Vblank Entertainment isn't stopping its support for Nintendo systems there, however, as the studio has revealed it's bringing the game to Wii and Wii U as well.
Here are all of the relevant details: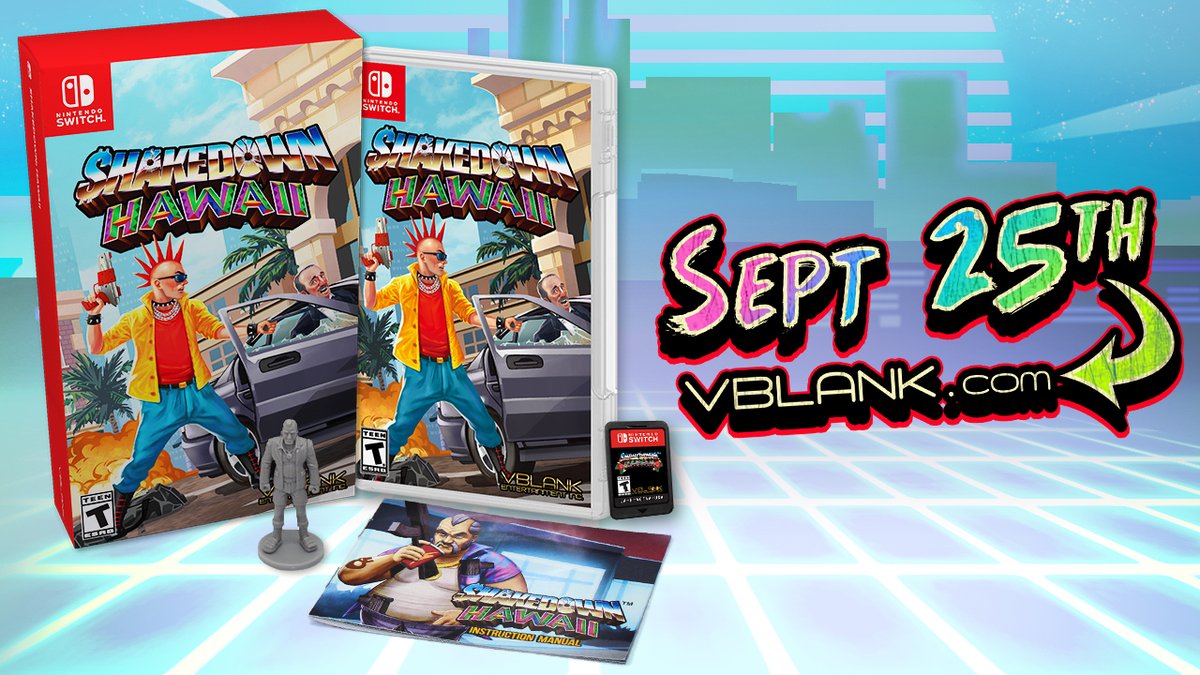 The physical version of Shakedown: Hawaii will be available starting next week, Vblank Entertainment has announced. Copies will be sold on the company's website on September 25 at 10 AM PT / 1 PM ET / 6 PM in the UK / 7 PM in Europe.
4,000 units will be made for a special collector's edition. It includes a physical copy of the game, an exclusive mini figure of The CEO character with a removable stand, a color manual, and a collector's box.
Pricing for the standard release is set at $29.99. The collector's edition will go for $44.99.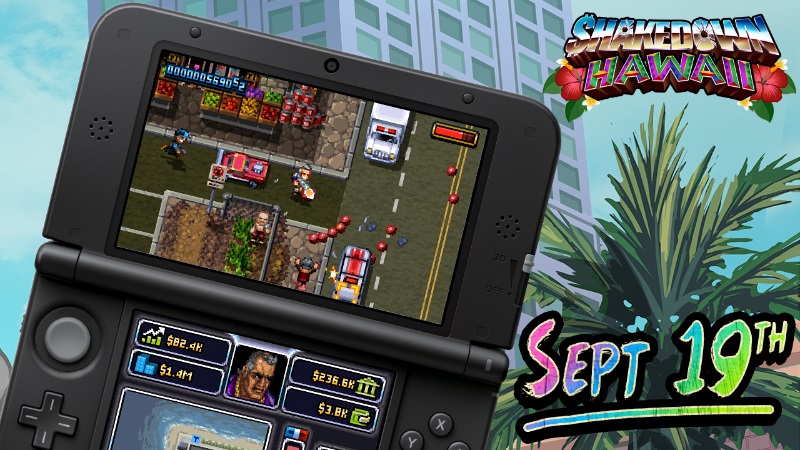 Shakedown: Hawaii has been available on Switch for a few months now, so it'd be easy to forget that a 3DS version is also happening. Vblank Entertainment provided an update on that version today, confirming that the game will be available for the handheld-only device starting September 19. Pricing is set at $14.99 / €14.99 / £13.49.
Here's a trailer for the game, showcasing the latest update.
Vblank Entertainment also said today that a Switch physical version is on the way.
Source: Vblank Entertainment PR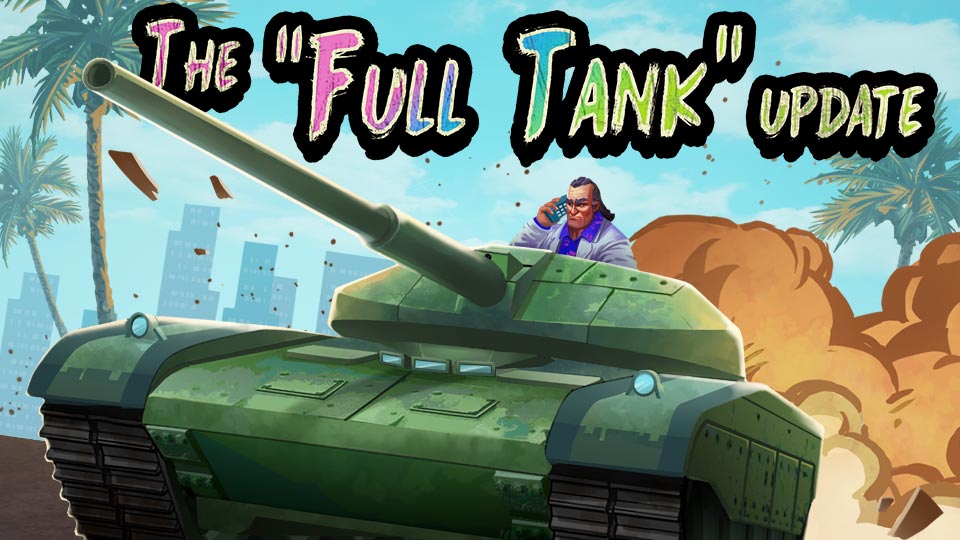 Vblank Entertainment has announced that it is now offering a new update for Shakedown: Hawaii. The studio has added in new vehicles and vehicle purchasing, new shakedown missions, and more.
Below are the full details of the "Full Tank" update plus a trailer: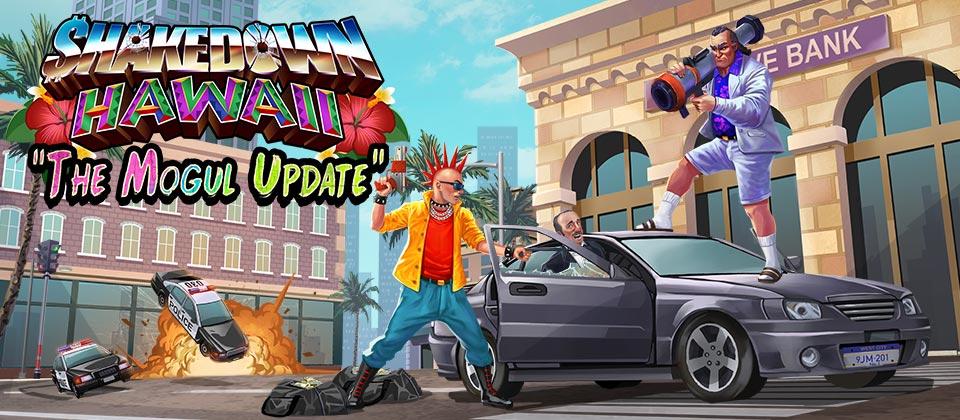 Vblank Entertainment has outlined a new update coming soon to Shakedown: Hawaii. The game is getting new content, new features, and more.
Here's the full rundown from Vblank: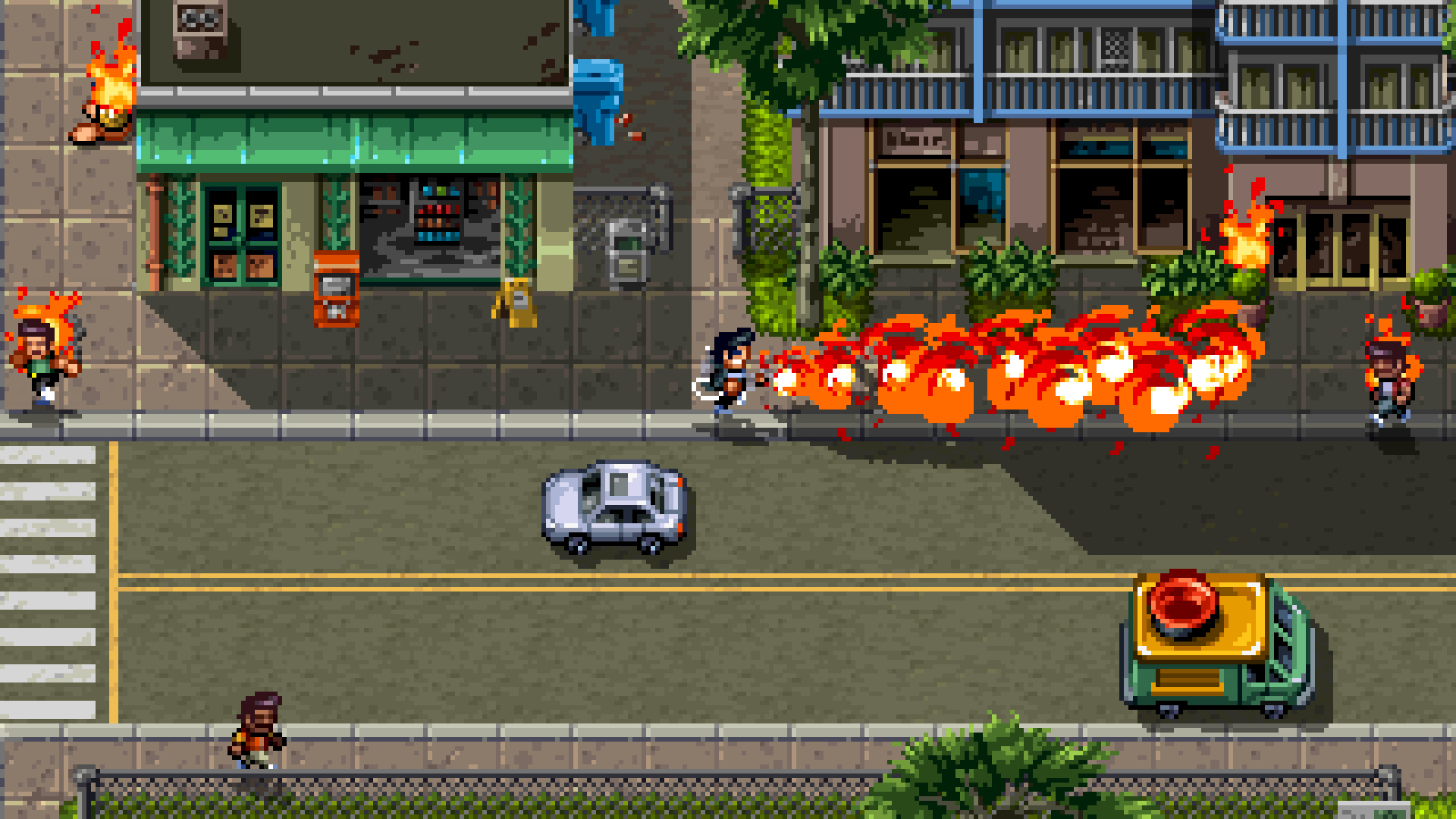 Following a new trailer from a couple days ago, 31 minutes of fresh Shakedown Hawaii footage has been published by Nintendo Hall.
The extensive early gameplay can be viewed below.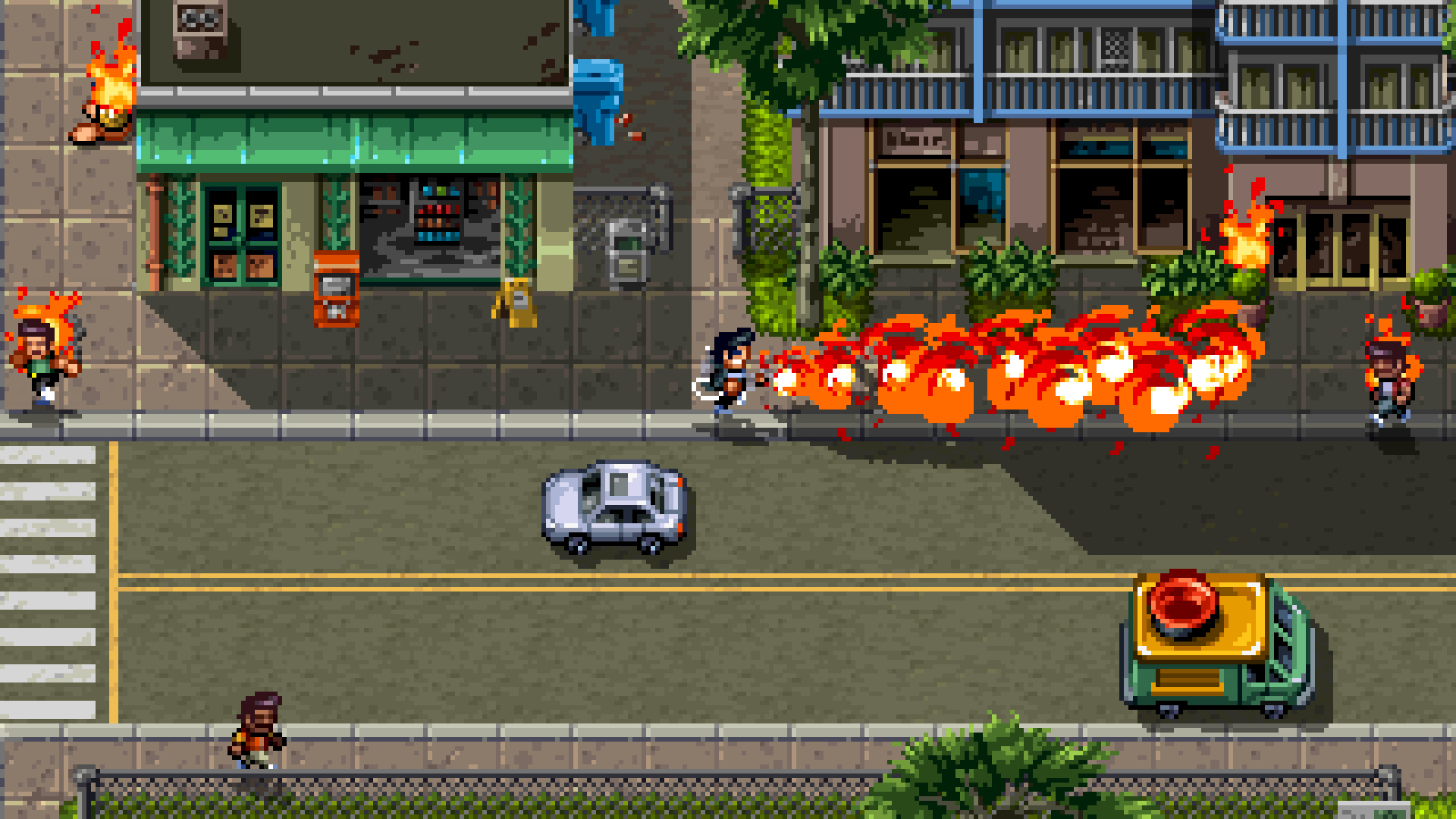 Seeing as Shakedown: Hawaii is just a few days away from release, Vblank Entertainment is ramping up promotional efforts. We have a new "Hostile Takeover" trailer below.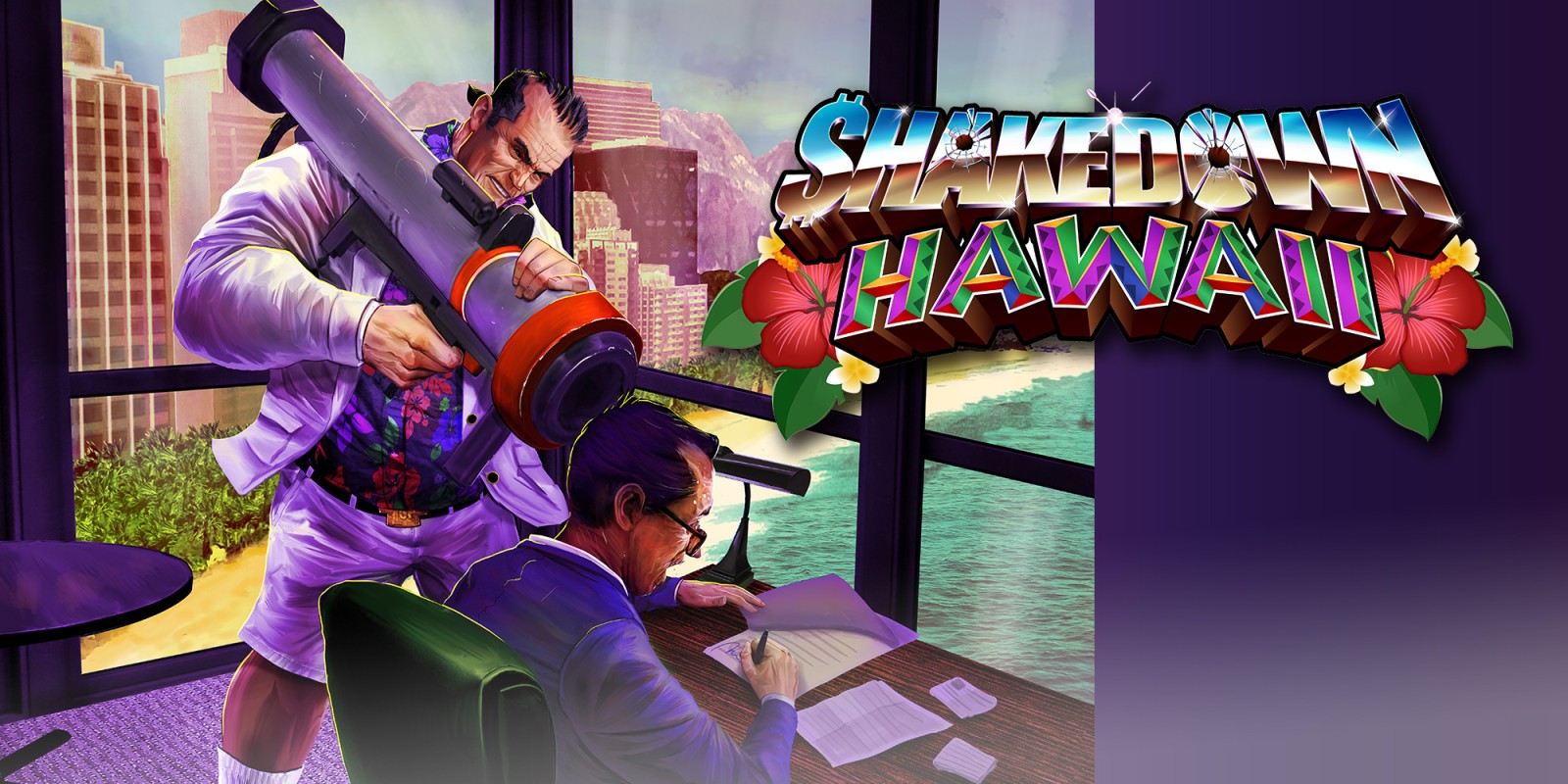 Shakedown: Hawaii launches for Switch via the eShop on May 7. Vblank Entertainment has officially confirmed that a physical version will follow, though there's no specific release window yet.
Vblank says that "physical manufacturing has a notable lead time," meaning the physical edition is "still be a couple months off." The developer adds that "an exact date will be narrowed down as things progress".
When Shakedown: Hawaii is offered physically, Vblank hopes to include "some cool stuff". New / re-worked cover art is also planned for the Switch cover.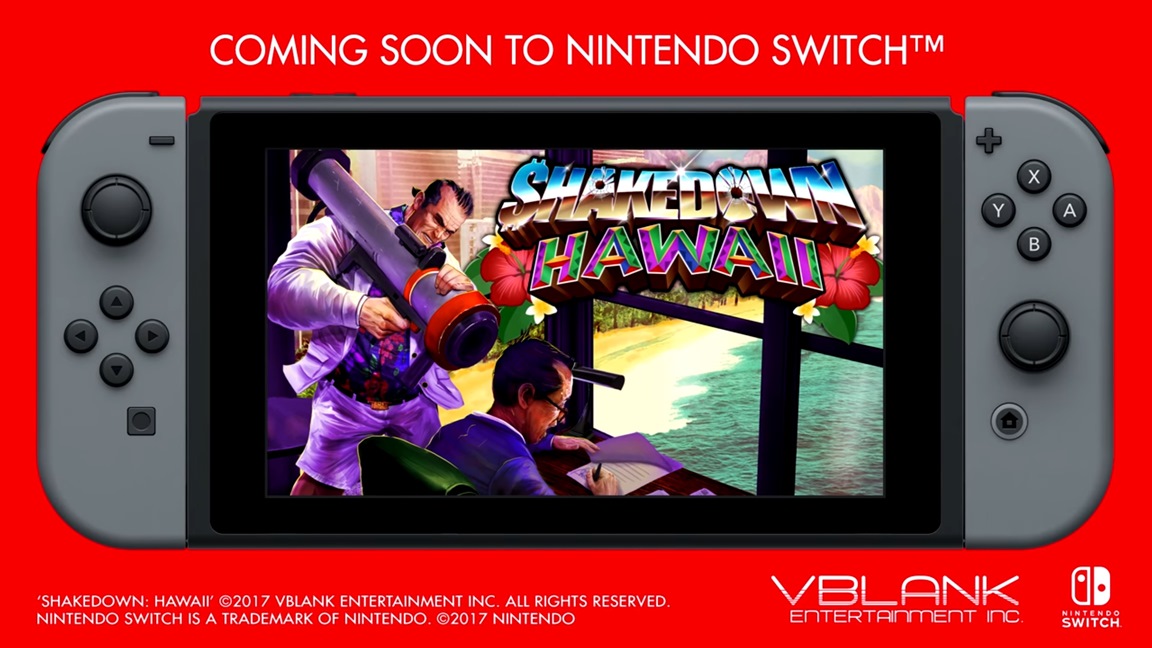 Vblank Entertainment has finally dated Shakedown: Hawaii. The game will launch for Switch via the eShop on May 7, the developer announced today.
Shakedown: Hawaii is also still planned for 3DS "and will follow shortly." Vblank says it "needs a few more finishing touches, but will support both the original Nintendo 3DS and the New Nintendo 3DS."
Here's one of the recent trailers for the game: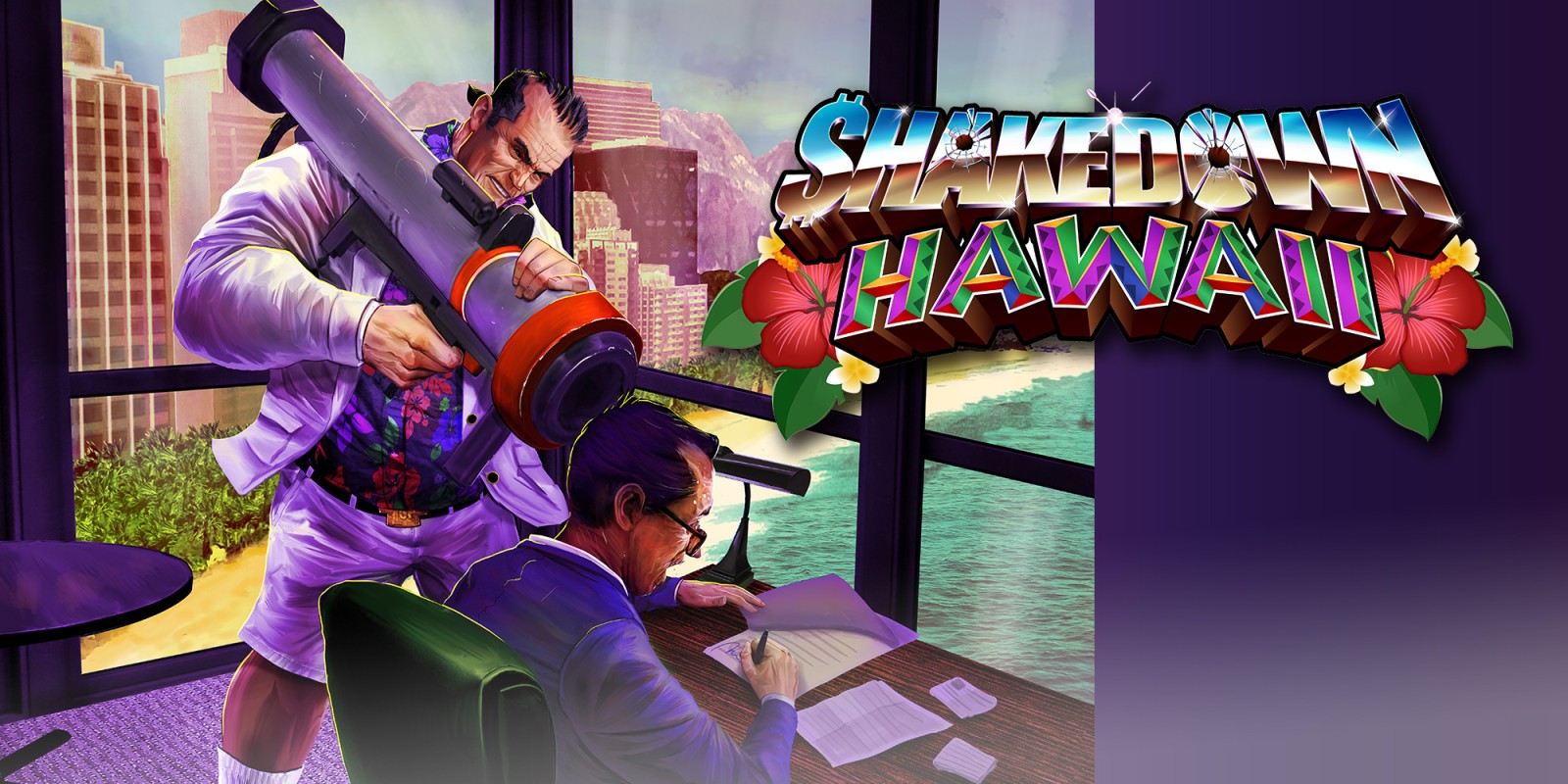 Vblank Entertainment just issued a brand new video for Shakedown: Hawaii. You can watch the latest, called "The Consultant", below.